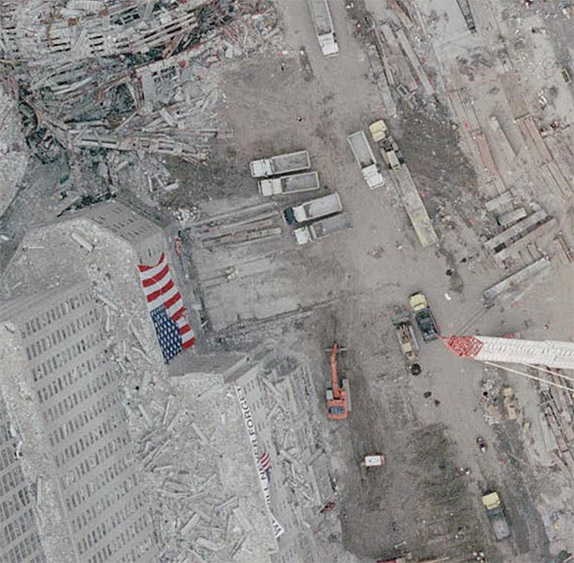 [Please welcome Bruce Henderson to And Still I Persist. Bruce is a close friend of 15 years and one of the finest people I know. This is his first post here. ..bruce..]
Sometimes I think that we as a nation want to push the events of September 11th 2001 into the history books, and convince ourselves that it can never happen again. Some of us think that it has become little more than a political stunt, still others inexplicably think that this was an "inside job" concocted by the "neo-cons" to enact their shadowy master plan.
Though I no longer wear the uniform, I can assure you that the folks that do (and those that support them) have not forgotten. Though the rest of the country is eager to "go back to sleep" and focus on things like Paris Hilton or some meaningless squabble between political parties, they remember.
In my office at BAE Systems (defense contractor shop in San Diego) there hung a large format (4' x 4'), high resolution photo of the smoking hole in lower Manhattan. This shot was in full color, taken just days after the attack. You can clearly see the lines of people who were gathering to post photos of loved ones in hopes that someone had seen them alive. Teams of iron workers and rescue crews were calling amidst the twisted wreckage searching for any signs of survival.
On the side of an adjacent building, still standing through some miracle of physics or by the hand of god, there hung an enormous United States flag. Adjacent the flag was a banner that read "We will never forget".
That picture stayed in prominent view in my office, and in view of all who walked by. Every time I wondered why I was putting nights and weekends into the tools to find and destroy these people, every time I felt my resolve weaken, I would spend a minute or more in front of that picture.
My thoughts would always go to the people who were counting on people like me, to make sure this can never happen again.
It's easy to pretend that this cannot happen again, or that the men who planned and executed this have had their fill of blood. For the sake of all of us, a vital few must always be ready to act while the rest of us carry on with our lives. For those that answer the call, this day and the lives lost will never fade.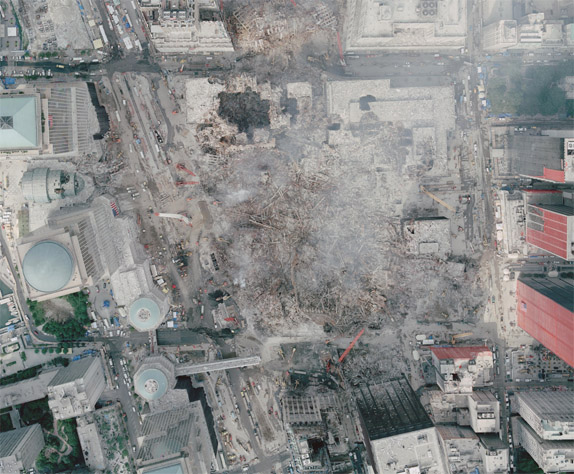 Category: Geopolitics, Main, Military
Bruce Henderson is a former Marine who focuses custom data mining and visualization technologies on the economy and other disasters.