I would like to recognize another blogger who is working hard to cut through the lack of information and fog surrounding our multiple fires in San Diego County. The Blog is http://www.barboni.org/ and an example of the kind of work being done is shown below. Good stuff!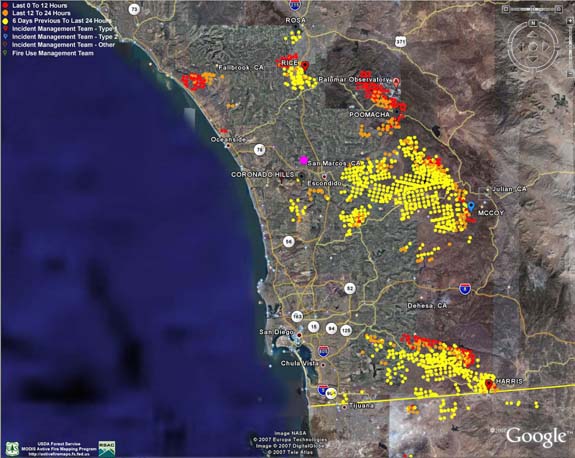 Category: Main, Maps, SAN DIEGO EMERGENCIES, San Diego Fires, Visualizations
Bruce Henderson is a former Marine who focuses custom data mining and visualization technologies on the economy and other disasters.