While we wait for our site to come back up, I took a look at Matt Drudge's page for the first time since Saturday. I saw this amazing piece of information:
Civility Reigns at San Diego Stadium
SAN DIEGO (AP) – Like Hurricane Katrina evacuees two years earlier in New Orleans, thousands of people rousted by natural disaster fled to the NFL stadium here, waiting out the calamity and worrying about their homes.
The similarities ended there, as an almost festive atmosphere reigned at Qualcomm Stadium. Bands belted out rock 'n' roll, lavish buffets served gourmet entrees, and massage therapists helped relieve the stress for those forced to flee their homes because of wildfires. "The people are happy. They have everything here," Gov. Arnold Schwarzenegger declared Monday night after his second Qualcomm tour.
Although anxieties ran high, the misery index seemed low as the celebrity governor waded through the mob. Scarcely a complaint was registered with him. "Oooh, I got a picture!" shrieked Olivia Beard of Ocean Beach, one of hundreds who pressed toward Schwarzenegger with camera phones snapping.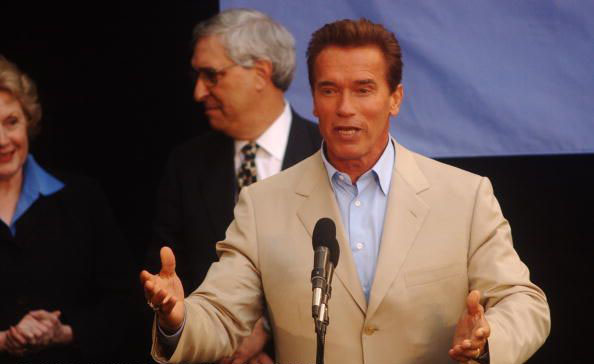 I have had cause to take exception with "The Govenator" several times since he was elected, but I must confess that he came here, and his presence helped people feel like it was going to be OK. Whatever you think about how he performs as Governor, Governor Schwarzenegger has this part down.
I wondered what would happen if other charismatic popular figures from media, music and movies would cease protesting the war or whatever else has them agitated today and did a few hours of morale / good will work. Maybe that might be a more effective way to make the world a better place.
I would also sing out kudos to the people of San Diego, way to show New Orleans how it's done.
Category: Main, SAN DIEGO EMERGENCIES, San Diego Fires
Bruce Henderson is a former Marine who focuses custom data mining and visualization technologies on the economy and other disasters.