I have some data on the Poomacha fire burning near Mount Palomar in northeastern San Diego County. A map generated by SDSU / Grossmont was used together with Google Earth and Google Maps to produce this representation of my best guess of what has been burning. Not everything within the red lines is on fire or has burned to ashes, rather this is the area where the fire is currently active.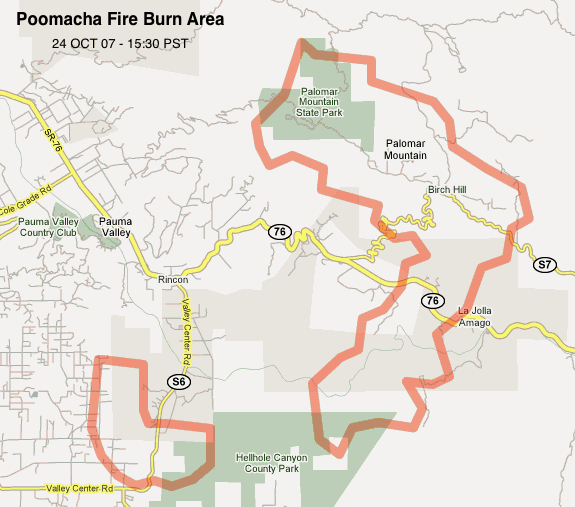 Bruce Says – After checking some of the geo-spatial accuracy of the source graphic from SDSU (in the form I got it) I have to say take my coordinates and positions of the fire with a large grain of salt. We are still woefully short of "ground truth" on where this fire is.
Category: Main, Maps, SAN DIEGO EMERGENCIES, San Diego Fires
Bruce Henderson is a former Marine who focuses custom data mining and visualization technologies on the economy and other disasters.