Information on the Poomacha fire is hard to come by. We have been trying since last night to find out where the burn is, and how the front of the fire is moving. There are many reports of evacuations, and given that the authorities are being very proactive about clearing people out of where the fire may burn, it's tough to know if there is any fire near there.
Given what we have heard and read, this is where we think the burn areas for the Poomacha fire is. Part of this is "reverse engineered" by looking at the smoke plumes and then plotting them back up wind to where we think it's burning.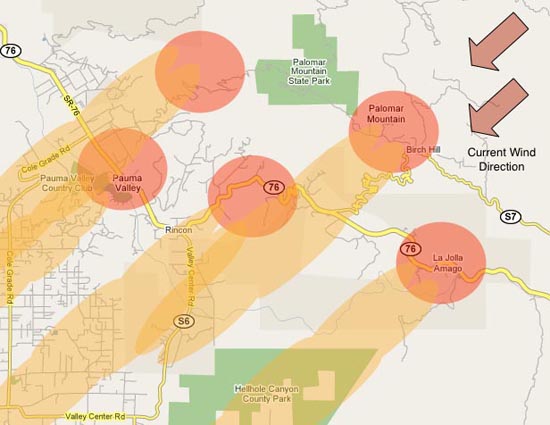 This fire is burning through the North San Diego back country near Palomar Mountain, and many communities are evacuating to the top of Palomar to the observatory. We will provide more information
Update 08:30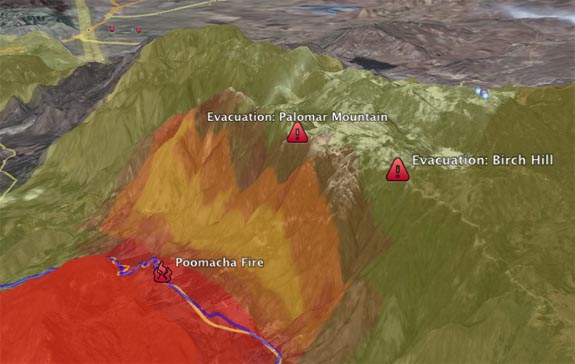 Updated KML overlay from KPBS with some detail of Palomar and where the Poomacha fire is burning in that area.
Category: Main, Maps, SAN DIEGO EMERGENCIES, San Diego Fires, Visualizations
Bruce Henderson is a former Marine who focuses custom data mining and visualization technologies on the economy and other disasters.