If you are looking for San Diego County fire news for Tuesday October 23, you will find it by clicking here.
Update 22:00 Pacific
This will be the final update of the night.
Tammi and I went to go get a look at what was happening. In the dark you can better see the fire at distance, and we were able to get some long range pictures of both the Witch Creek and Rice Canyon fires.
First off, this shot was taken at the same place my earlier pictures of the day came from (with the yellow truck) looking east towards Ramona. You can see the fire on the mountain, burning its way down the face of the hill.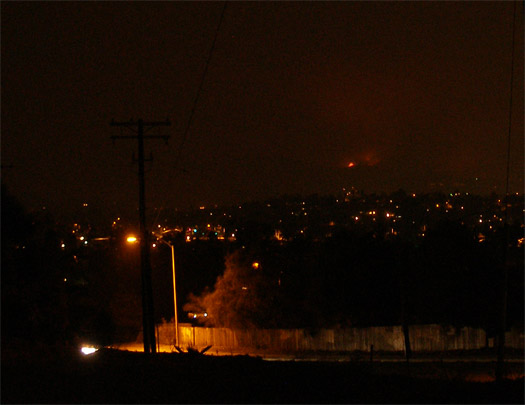 Next we were able to get fairly far north and snap this long range picture looking towards Fallbrook. The CHP was turning around all traffic on the 15 just north of Gopher Canyon Road. The back up of vehicles northbound was huge.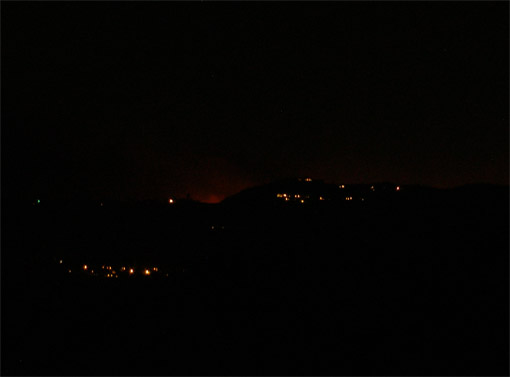 After this we went looking in the South part of Escondido for evidence of active fires near Bear Valley Parkway and San Pasqual road. Several readers have asked for more details on this area, as it was in the path of the burn.
The air in this area was very smokey, and you could tell a number of structures had burnt by the smell. Grass / brush have a different burn odor than woods or treated woods used to build houses. There was a huge police and fire presence in the area, and most folks were gone or staying in their homes. There was no active fires to be seen in spite of the huge amount of smoke. There was still very heavy traffic control to Interstate 15 both North and south bound.
More tomorrow as we know it. Thanks for reading!
---
Update 20:00 Pacific
Witch Creek data is still thin at the moment, but a solid bit of information on the Rice Canyon fire, aka "The Battle For Fallbrook":
The Rice fire is burning in the area near Gird Road and Reche Road not far from Live Oak Park, officials said. Residents are still being told to evacuate through Camp Pendleton.

That would mean somehthing like this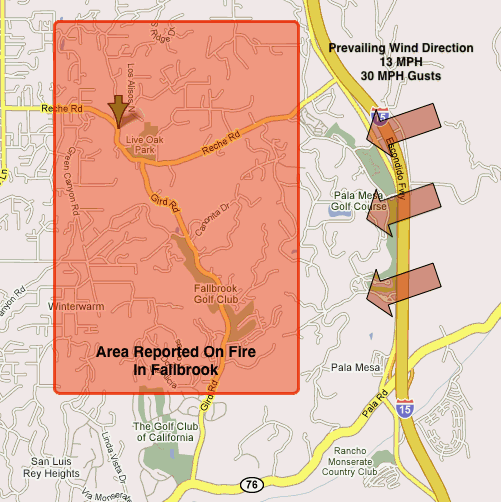 ---
Update 19:30 Pacific
Winds are once again strengthening from the east, and now reports that the fire is shifting a bit more towards the east end of Escondido. Hoping to have photos of it soon. My view is obscured by the ever increasing smoke layer.
This photo was taken earlier today by my friend Corbin on the East part of Escondido. He was well under the smoke layer from the fire, and you can see just how thick it was.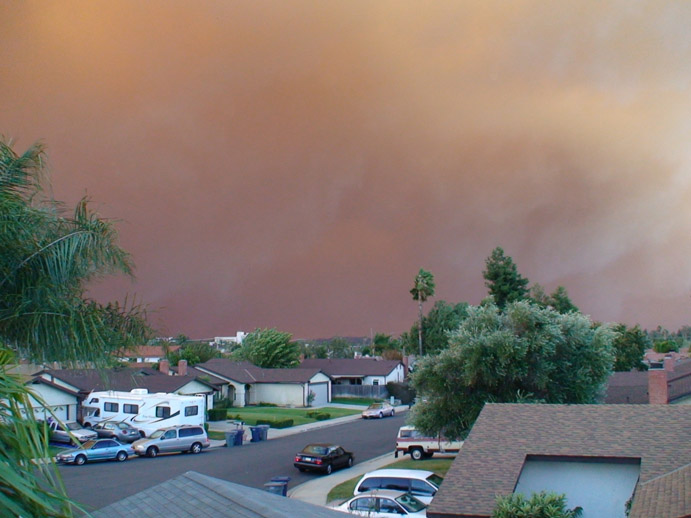 Also of note this picture of ash falling in the back yard of my friend's home in Rancho Bernardo minutes before he and his wife left. They have owned the house all of 4 months, and tonight have no idea if it is still standing.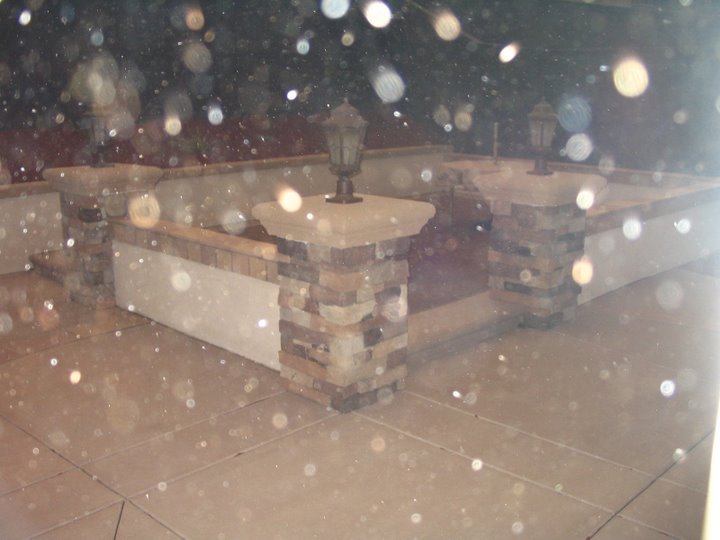 While I scavange for more hard data on where these fires are and how they are behaving, I have added several more houses to the Google map of confirmed burns in Rancho Bernardo and South Escondido.
---
Update 19:15 Pacific
For folks keen on more data on the Rice Canyon fire in the Fallbrook / Bonsall area, turns out one of my favorite web sites, run by Carlsbad Jim (a great Realtor) is posting lots of good data.
---
Update 18:30 Pacific
Accurate information on Witch Creek is getting harder to come by. From what I understand it's burning through the back country south of San Marcos, making its way towards the coast. I am still working to get concrete details.
Meanwhile the south part of the fire is taking a huge bite out of the east side of Poway. I am working to build up a map of confirmed burns like we have for Rancho Bernardo. Please note that this is NOT a complete list. I hope if your house is in danger it was spared, but dozens of people were burned out today, and the full count won't be known for many days at least.
Rice Canyon Fire (from SD Union Tribune)
Fire raged on the east end of Fallbrook near Interstate 15 as an eight-mile stretch of bumper to bumper cars fled west out of the community on South Mission Road and state Route 76.
Authorities called a mandatory evacuation of Fallbrook this afternoon. Approximately 45,000 Fallbrook residents were evacuated, according to officials with the California Department of Forestry and Fire Protection. Smoke billowing west to the coast from the Fallbrook area could be seen throughout much of North County. The center of the fire appeared to be near I-15.
Two lanes of traffic on northbound Mission Road, which led to I-15 north,
were also moving at a slow crawl out of town. An evacuation center had been set up at El Toro High School in Orange County. The school is located at 25255 Toledo Way in Lake Forest, Calif.

Word is that Bonsall is next in line for this fire. Again, good facts are hard to come by as to location, speed and size of the fire.
---
Update 17:30 Pacific
Some of the comments pointed out a list of homes in Rancho Bernardo that burned was available on local channel 8. This is not a complete list but shows the wide swath of destruction this fire visited on the town south of me about 6 hours ago. Click on the image to get the interactive map.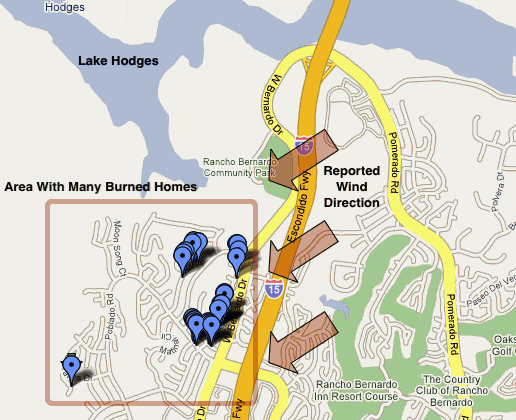 As mashups and on the fly fusion of data into information / Intelligence is my "thing" this was not too tough to whip up. Thanks very much for the tip. If I can get more lists I can build a much more robust display of the path of the fire.
---
Update 17:00 Pacific
Rice Fire Information – I have gotten email and requests for the fire further north (up my way) in Fallbrook, this is the Rice Canyon fire. The genesis of this blaze is that it started in the community of Rainbow earlier in the day, and burned across Interstate 15. It is now burning towards the West South West on the east side of Fallbrook. At the moment all residents of Fallbrook are directed to clear the heck out of there if they are on the south and east side especially. Note: this data is a few hours old and I am trying to find out actual status on the Rice fire. Part of the problem is the smoke is so thick from this fire, and we are down wind from it that you can't see the head of the fire line.
---
Update 16:30 Pacific
San Diego Union Tribune decides to get into the map action themselves with the one below. Nicely done but the data is several hours old.
Also (at least at my location) the wind is picking up once more.
---
Update 15:30 Pacific
I went to take a look at the south end of Escondido first hand in the past hour. Of particular interest is where we have the horse stashed in an area known as "Harmony Grove". We had gotten word that this area might have to be evacuated soon, and we were wondering where we could next.
There was thick smoke in this area (see map) but no visible fire at this time. Further south about half a mile there were multiple stable areas that had already been evacuated, and a small convoy of trailer rigs headed into the area either to drop off or pick up more (could not tell if they were full, they seemed in a hurry).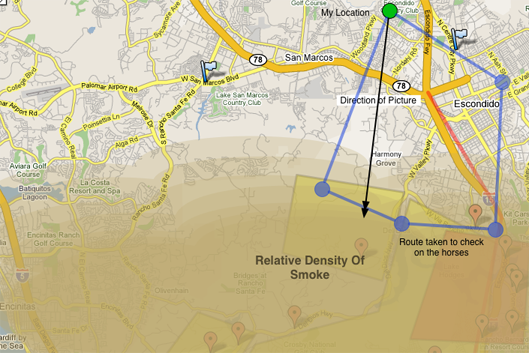 Word from the local radio stations (KOGO 600 AM) is that some form of air attack on the fire is underway, which confirms earlier indications that they had begun.
As you can see from the picture below, the air has gotten very heavy with smoke and ash (compare it to the same area photographed below). This picture was taken at 3 PM Pacific, but the sun is effectively blocking an increasing amount of light. we are lucky enough to be outside most of the smoke plume. Conditions further south are much worse.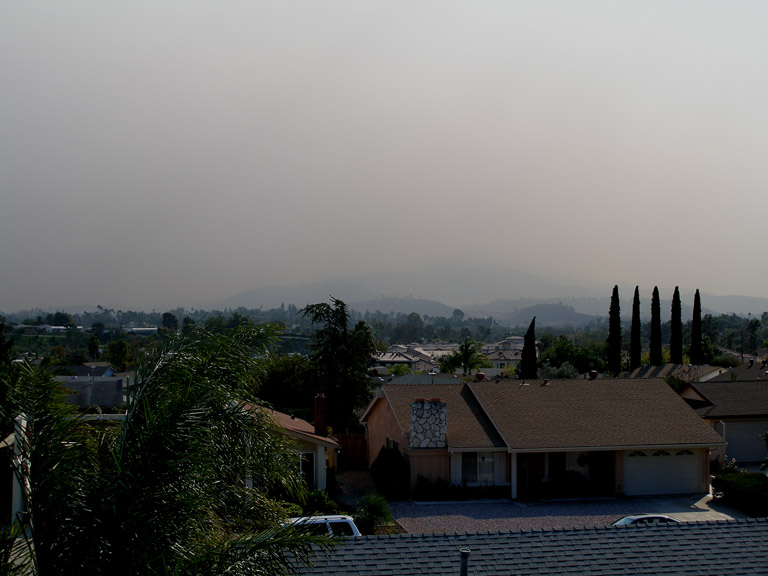 Winds seem to be picking up some speed once more (at least on my side) and word is that Scripps Ranch and Poway are about to get hurt by the southern head of this fire.
I will try to get additional images ready in the next couple of hours, but we may be busy helping to evacuate more livestock soon.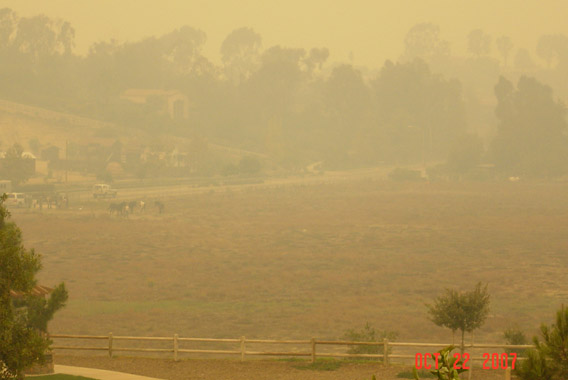 My friend and co-worker Rob in Encinitas sends this photo of a large field that has been pressed into service to handle these displaced horses. This site is slated to become a school in the next few years, hopefully no one from the city or school board objects. However this place may also need to be evacuated soon. This photo also should give you an idea of just how bad the air is down wind of this fire.
---
Update 14:30 Pacific
We have been linked to by several other weblogs, and I welcome all new readers to this site. I know most of you folks love my maps. The base for them is this Google Map site that is full of interesting and useful information.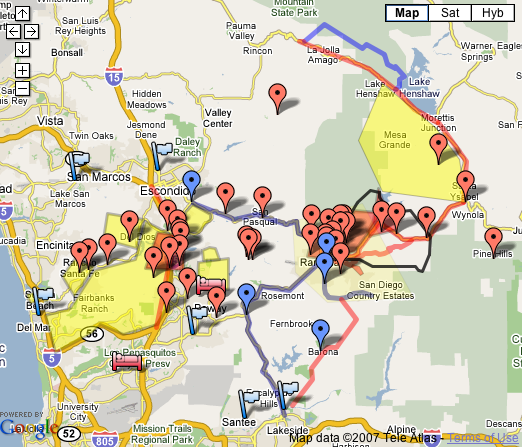 I have been focusing on the western front of this fire, but from what I understand it is not a wall of fire marching west, more of a puddle that is spreading across the land. The north side in Escondido has burned at least as far north at Bear Valley Parkway and San Pasqual Road. Reports earlier in the day is that the San Diego Wild Animal Park was evacuated. This is grave from a number of fronts because of the multiple rare species they preserve there (think of it as a Noah's Ark of sorts), and the fact that at one point last night it was a fire command point.
Other news parts of Fallbrook (north of me) is now under mandatory evacuation from what is being called the Rice fire. This area is north and a bit East of me, so if it gets going it could be worth watching.
Updates from my friend Rob who is down-wind of the northern head of this fire at his family home in Encinitas.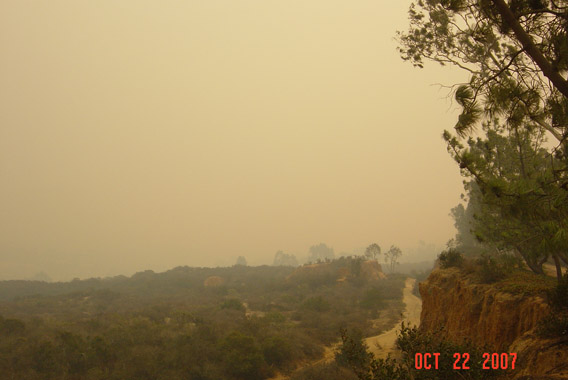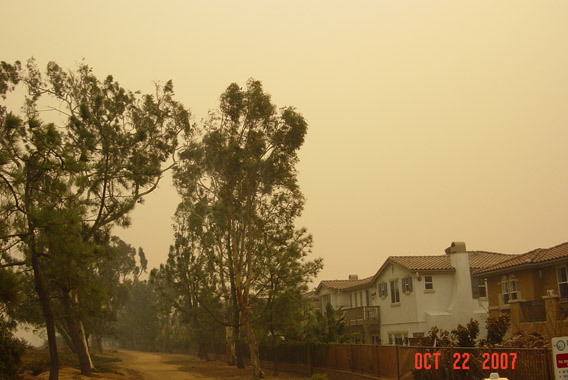 As you can see from these photos the air is thick with soot and smoke from the fire which is burning a few miles away. Word from Rob people are now putting horses in a vacant field near his house, as most of the evac sites for livestock are now full. Rob has mapped it out for me on Google – here.
Also of note is that the winds seem to have calmed quite a bit from earlier, though Rob reports it is still blowing with some strength down at the coast. We can only hope that the Santa Ana wind that is driving this thing is running out of steam.
---
Update 13:30 Pacific
Several new areas have been posted for immediate or likely near term evacuation. This includes Solana Beach. To me this is a bit of a surprise given that having a fire burn all the way to the coast is a rare event, and I am quite certain that this is mostly made out of the officials trying to be very cautious.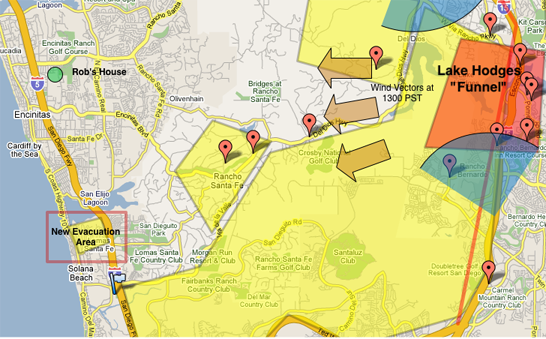 Also of interest is what could be considered the "Funnel" where Lake Hodges separates Escondido's South Side from Rancho Bernardo's North Side. For those not in San Diego county, the north end (inland) is very hilly and there are multiple canyons and gullies that can hold a fire while at the same time focus the wind to really burn hot and fast. At Lake Hodges there is a large flat valley that runs fairly much from the foothills almost to the sea. In the past this has been the cradle of some horrific fires (Harmony Grove) and it's where the North part of the Witch Creek fire is burning now.
You have an abundance of fuel, a healthy gale and a hot fire. This is why you could (conceivably) see this fire burn as far west as Solana Beach.
Late word is the evacuation in Bear Valley area of Valley Center. This is where we extracted the horses from last night. Again, if you are going to bug out, bugging out early can sometimes be to your advantage.
---
Update 12:45 Pacific
I have just heard several multi-engine turboprop aircraft over head, I am hoping against hope that means the air assault on the fire has begun. As mentioned earlier the conditions are such that getting aircraft safely into the air and low enough over the fire is impossible. In the last 15 minutes the winds on the North West side of Escondido (where I am) have been steadily building and shifting farther north.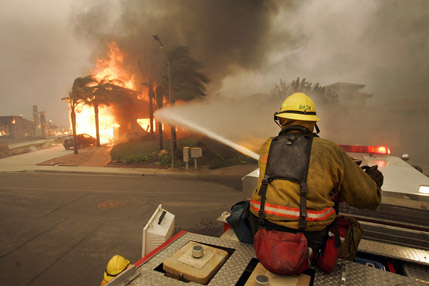 (photo credits SD Union Tribune)
This is not good news for the fire just to the south of us encroaching on Rancho Santa Fe. But it would seem that the dense, concentrated smoke cloud that can be clearly seen in earlier pictures is now being aggressively blown out towards the sea, hopefully opening up enough visibility for water drops from the air.
---
Update 12:30 Pacific
Fire is still on the move and burning fiercely to the west. The main front of the fire is now south of San Marco & Vista – burning west / southwest towards Solana Beach and Encinitas. The fire is threatening to encircle parts of Rancho Santa Fe, specifically the Bridges golf course.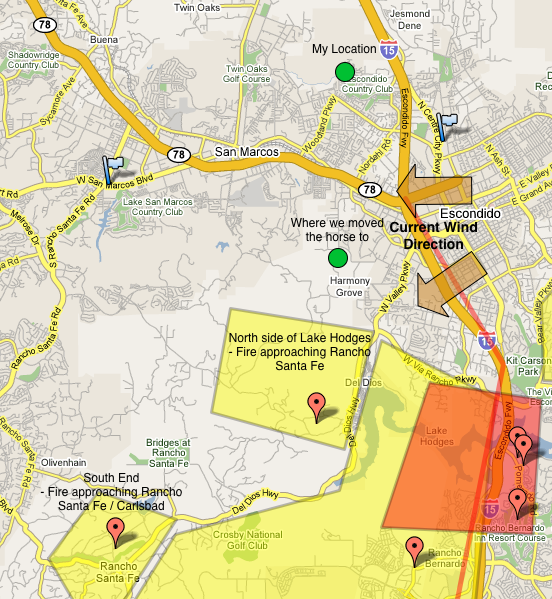 If you are in San Diego and are reading this, there is no shame in "bugging out" early. Several of my neighbors have already left, though we are in no immediate danger. The key here is getting your family and your pets to safety until this unpredictable and dangerous fire becomes at least more predictable.
---
Update 12:00 Pacific
News now reports that at least 60 homes have burned to the ground in North Rancho Bernardo and South Escondido. Our thoughts and prayers to everyone in the areas that have burned or are burning. This new Google map link from my friend Kevin Mickey deployed with the US Navy in Europe of another good Google Maps fire mashup:
Also here is a view of where the pictures were taken in the posting below.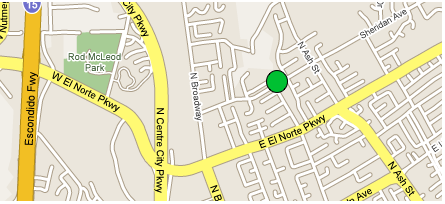 ---
Update 11:30 Pacific
I went out to have a closer look at the fires to the east of Escondido. I have been here at my house all morning, and I was amazed by what I saw. Firstly, everyone is trying to make sure they have a full tank of gas. Our area is not under any thread of evacuation at this time, but everyone is getting ready. My neighbors are packing things into their car in case they are asked to get out, and most of them seem very worried. One neighbor's husband works in Rancho Santa Fe, which is now under evacuation, and she is very worried about it.
Everyone who has a camper or motor home is prepping to get underway. Many folks in my area are not waiting to find out, and are already moving away from the area that might be burned. People who have been lazy or procrastinating about clearing brush away from their homes are now working as hard as they can to give them a defendable area.
As I was leaving the winds shifted somewhat south, and the enormous smoke plume blew north over the house, and we were suddenly enveloped in smoke. At the same time we had a clear view of the north edge of the fire burning now almost due east of me.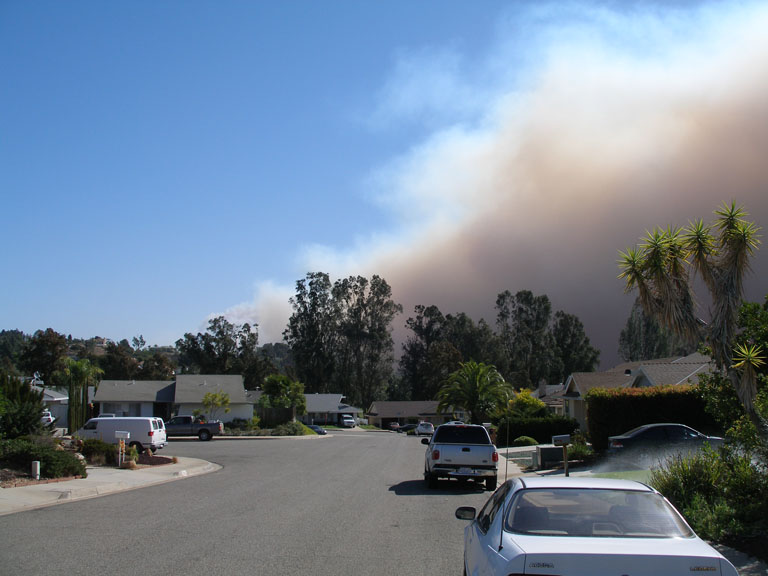 I went to the east side of Escondido, and the first thing that was apparent was the wind, which was about 12 MPH or so at my house was a 50 MPH gale on the east. I was able to get to high ground and take some pictures to the east, near where the dangerous part of this blaze is. Some part on the east side (the south east) are under evacuation orders as the fire is burning that way.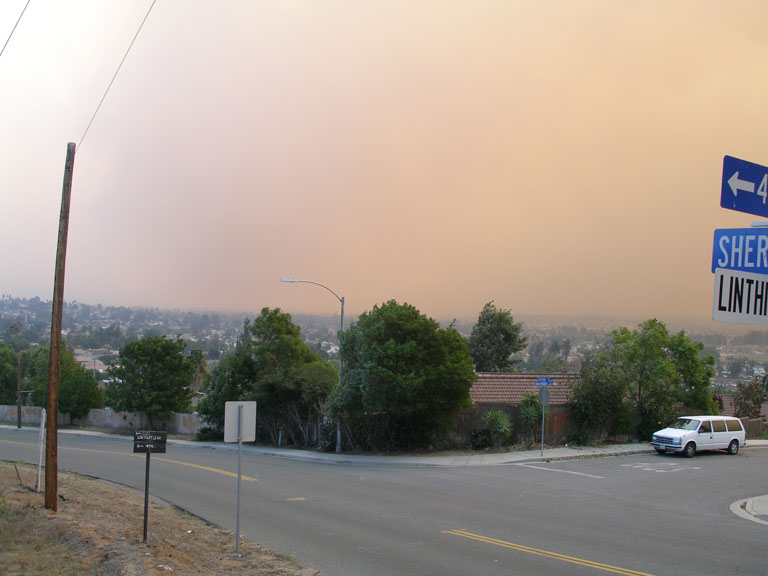 The below photo is looking east at the foothills, and everything is shrouded in heavy smoke that is keeping the water dropping aircraft on the ground (late word is the helicopters are up, including some USMC birds)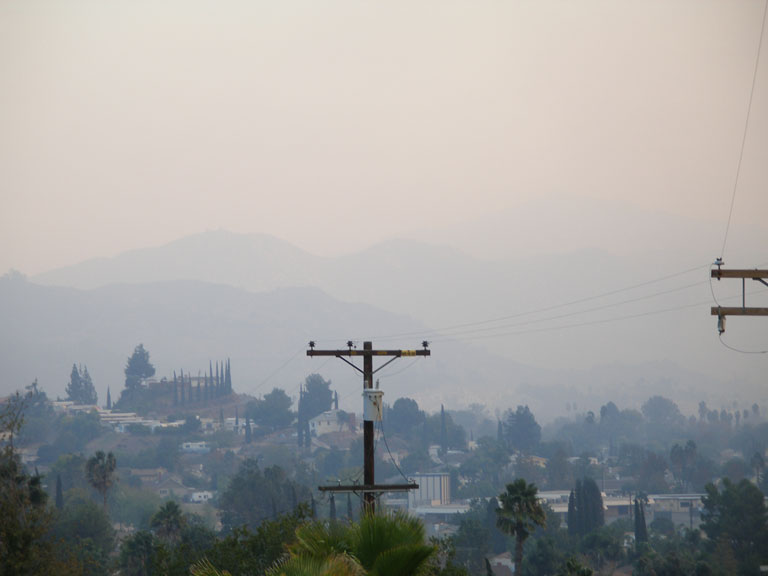 And one shot (nice yellow truck Bruce!) looking south towards the north edge of the fire burning near the Wild Animal Park. The range of imagery covered by these photos conveys the huge size of this fire, as it encompasses several towns of 100,000+ people.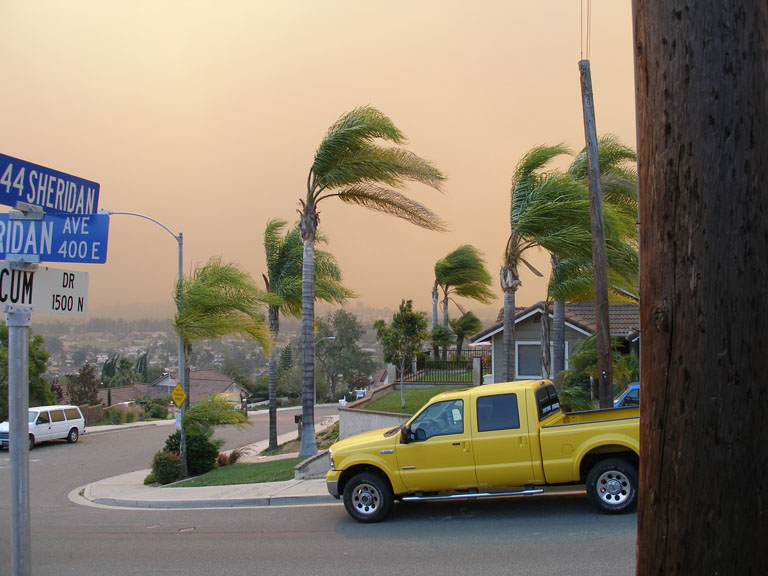 Note the amount of bend on the palm tress, the wind is really cranking up at this point, and that is what is driving these fires down range.
---
Update 10:00 Pacific

My friend and co-worker Rob Wade sent me photographs from Encinitas, close to the coast. He is under the smoke plume and you can clearly see the heavy thick smoke that is keeping the water dropping aircraft grounded.
Looking east the sun is trying to punch through the smoke. Should through some tremendous stroke of misfortune the fire make it this far west, the close grouping of houses will provide tough work for the fire crews. Fortunately for Rob he has a nice, well watered golf course buffering him from the path of the burn.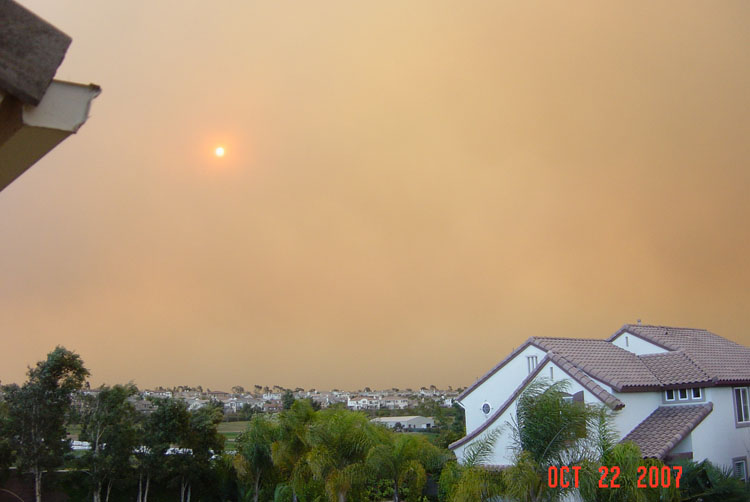 Looking west the smoke plum extends far out over the Pacific. Late word from Rob is the smoke and ash laden air is making it tough to stay in his house. This is similar to the 2004 Cedar fire where the entire county stank of smoke for weeks afterwards, and at least a year later any good wind would blow soot into your house.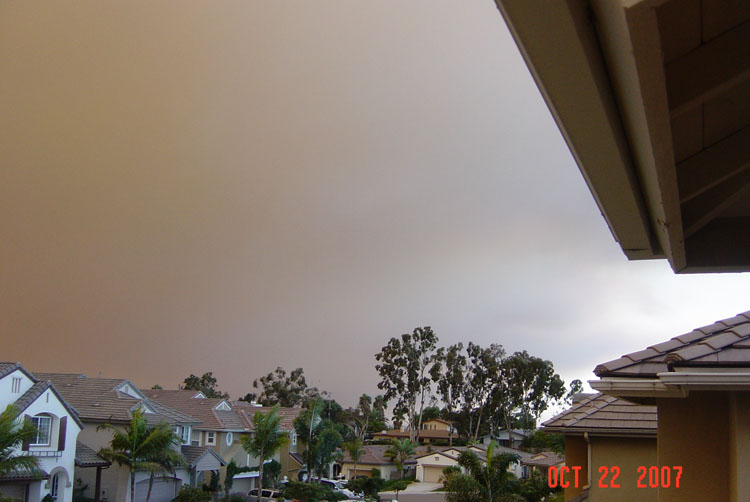 More pictures and news on this as it happens.
---
Update 9:30 Pacific

The camera is not doing justice to the size and depth of the smoke plume from the fire. Winds have started to pick up at my house, now consistently at least 15 MPH, and ominously for us now from the South East. For those of you watching the maps this prevailing wind, if it stays this way, would blow the fire towards the north and up the ridge line that I have photographed.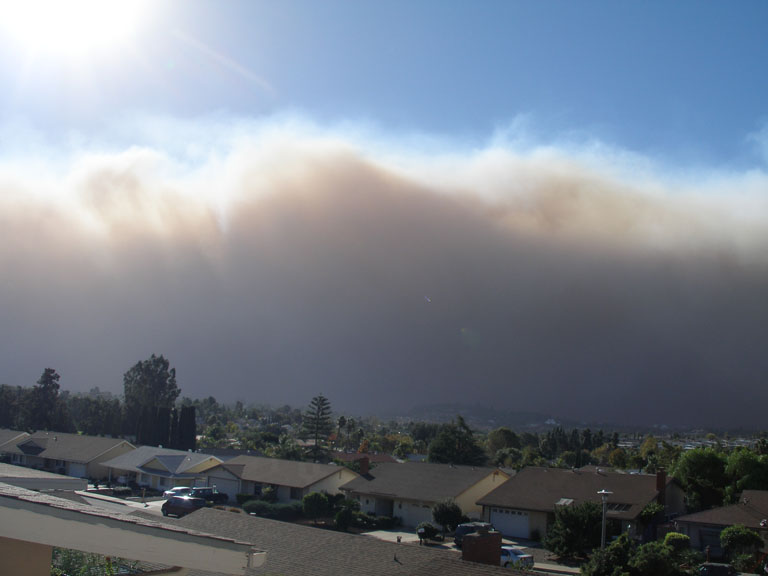 At present the word is that the water dropping aircraft are still grounded due to the wind and the zero visibility over the front of the fire. Also from the SD Union Tribune the Pomerado Hospital is being evacuated as the south fork of this fire eats into Poway and Rancho Bernardo.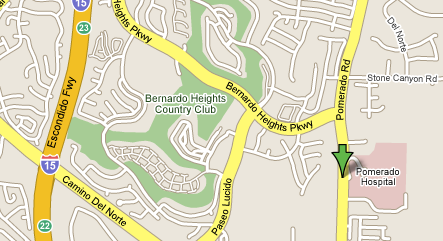 ---
Update 9:15 Pacific

Some folks might have a bit of trouble visualizing what is going on here. Below is a "grab" from Google Maps that I have annotated to show some of the things in my photographs: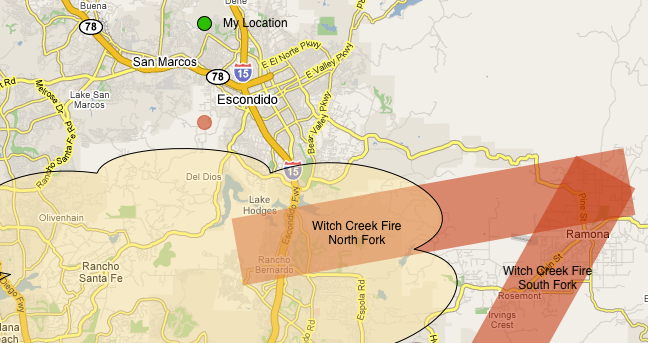 The green dot is my location, and my pictures have generally been to the south. That red dot was the flare up on the hill to the south. The two red bands represent the burn path and my best guess where the "fronts" are for this fire. Make no mistake it is huge. Areas in the red are burning, have burned or are directly threatened to burn today. The yellow cloud represents the large smoke plume from this fire.
---
Update 8:30 Pacific

This is a list of the fires in San Diego county given out earlier this morning by the County Office of Emergency Services:
San Pasqual Valley Fire: The fire in the San Pasqual Valley area is coming close to the Wild Animal Park. According to the Sheriff's Department, a transformer exploded near the area of Hwy 78 and Bandy Canyon Road, 4 miles east of Wild Animal Park. At this time, the acreage has not been confirmed and there is no word on animals being evacuated at this time.
Coronado Hills/San Marcos: The San Marcos Fire Department says reverse 911 calls were sent out to 4,062 residents in the community of Discovery Hills and the Red Cross has set up an evacuation center at Escondido High School. There are reports of structures burning and more than 200 acres have burned, threatening structures in the Coronado Hills area near California State University at San Marcos.
Mission Fire/Fallbrook: A new fire is being reported at East Mission Rd. and Davis Dr. No further details are available at this time.
Descanso Fire: According to Cal Fire a fire has broken out in the Descanso Valley area near Interstate 8. It has burned 200 acres. No further details are available at this time.
Witch Fire: The Witch Fire continues to burn significantly toward the west in the direction of the San Pasqual Valley Fire and officials are concerned that the fires will merge.
Harris Fire: The Harris Fire also continues to burn to the west down near the Mexican border.
McCoy Fire: There are 60 acres burning in a remote area in the Cleveland National Forest near Eagle Peak.
Local news (my area) people are lining up at the gas stations to make sure they have enough fuel to evacuate should the word come.
---
Update 8:00 Pacific

Small flare up on the largest hill to the south of us
Overview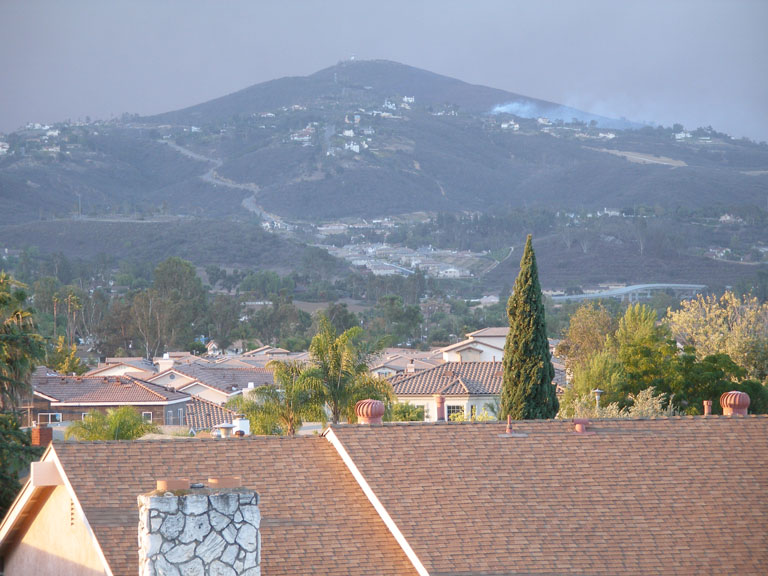 Detail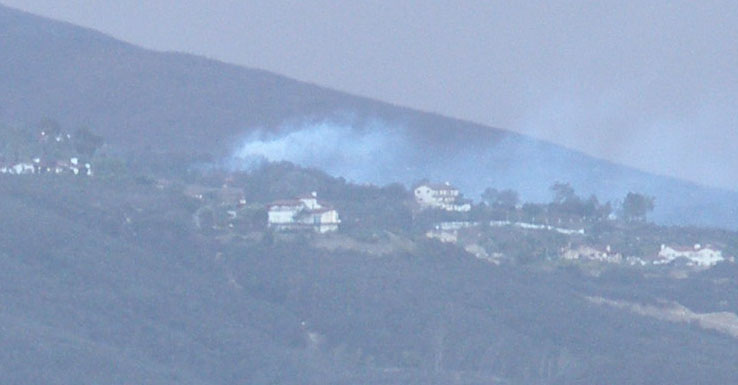 Also of note is the internet infrastructure seems to be falling apart for the local newspapers, and most worrisome, the San Diego Emergency Government offices. I would assume there will be some explaining to do once the crisis is over on the part of city officials on how there was no information because their web servers buckled under the load.
In the south end of Escondido near Lake Hodges, at least 6 houses have burned in the last 20 minutes. The fire is reported to be at least 18,000 acres burned. Word from people in Encinitas is that they are getting ready to start evacuating all the way to interstate 5. Given the wind and the speed at which this fire has spread since it started around Noon on Sunday Oct 21, officials are erring on the side of caution in getting people out.
East of here (up in the hills) the fire is now burning near Highland Valley, not far from Lake Wolford. This is about a mile from where Tammi's horse was until late last night when the evacuation of the barn started.
---
*UPDATE 1

This picture taken looking due south towards Lake Hodges, towards were we evacuated the horses to.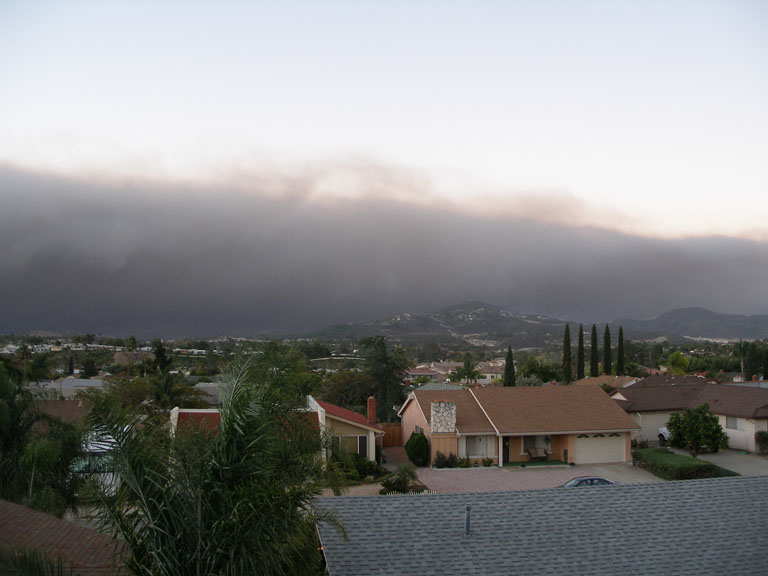 Word is now that Rancho Bernardo is being evacuated. The south edge of that part of the Witch Creek Fire now looks to be burning westward through West Bernardo Drive south of Lake Hodges. For an excellent example of a "Mashup" app that is tracking information, give this a look: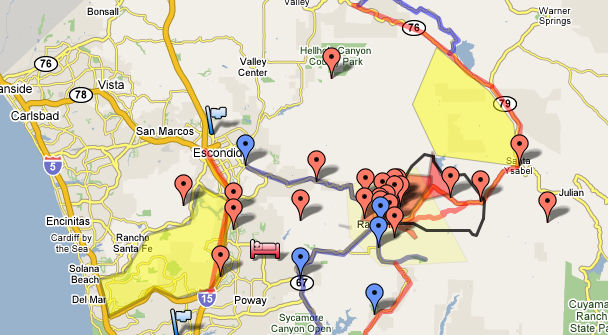 ---
For those of you who may have heard, there is a massive fire burning in North San Diego County. This has been named the "Witch Creek Fire" for the place where it seems to have started on state route 78 east of Escondido.
This was a huge fire, driven by our seasonal Santa Ana winds, last night, and over night has grown to a monster. The fire has crossed interstate 15 south of Escondido and is burning inland through the Del Dios corridor towards San Elijo Hills.
This picture was taken at sunrise, and you can see the smoke from the fire as it burns to the south of me.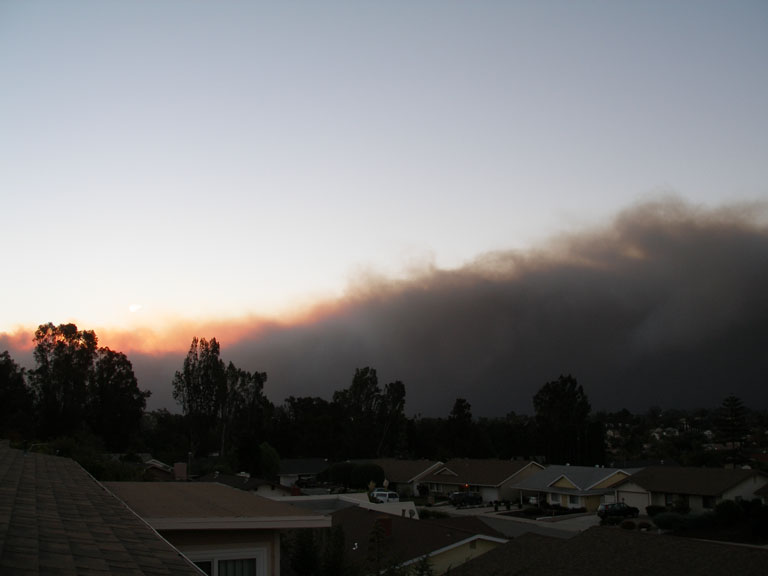 A salute to my wife Tammi who spent all night helping rescue horses from the ranches and stables in the hills to the east (including her own horse). Surprisingly enough, the evacuation site is now possibly under threat.
Category: Maps, Photography, SAN DIEGO EMERGENCIES, San Diego Fires
Bruce Henderson is a former Marine who focuses custom data mining and visualization technologies on the economy and other disasters.