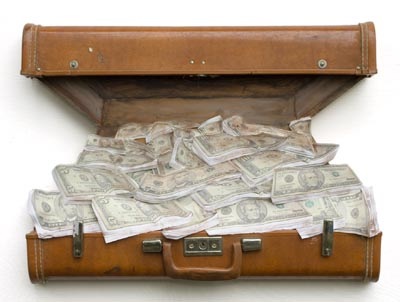 Congress has just passed the president's stimulus package, and the increase of the conforming loan limit to include some "Jumbo" loans is in it. Once again the ID credits go to Professor Kevin Depew at Minianville:
Congress gave final approval Thursday night to an economic stimulus package that would send government payments to more than 130 million households, grant tax incentives for business investment and temporarily permit Fannie Mae (FNM) and Freddie Mac (FRE) to buy or guarantee mortgages 75% higher than the current limit of $417,000.

Lifting the loan limit will put Fannie Mae and Freddie Mac in the market for so-called "jumbo mortgages." The first problem right off the bat is that the mission of the Government-Sponsored Enterprises (GSEs) is to "expand affordable housing." Jumbo mortgages, almost by definition, target unaffordable housing.

Ironically, as James Lockhart III, head of the Office of Federal Housing Enterprise Oversight, the agency that oversees the federally chartered mortgage companies, told the Senate Banking Committee on Thursday, taking on jumbo mortgages could actually divert money away from less expensive housing. After all, Lockhart pointed out, funding one $600,000 mortgage takes as much capital as three $200,000 mortgages.
So for folks who want to re-fi into something a bit more affordable in California and other bubble areas, here comes your chance of relief.
Category: Credit Backlash, Economics, Main, Recession Watch
Bruce Henderson is a former Marine who focuses custom data mining and visualization technologies on the economy and other disasters.