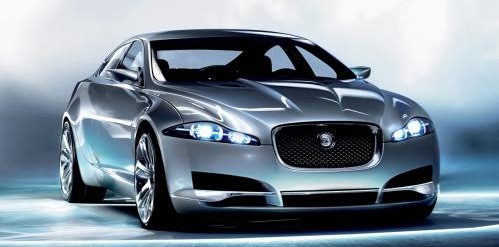 Word from Bloomberg that Ford is likely to sell its Jaguar and Land Rover units to India's Tata motor company:
Jan. 3 (Bloomberg) — Ford Motor Co. selected Tata Motors Ltd. as the preferred bidder for Jaguar and Land Rover, putting India's largest truckmaker in a position to take over two iconic British luxury auto brands.

Buying Jaguar and Land Rover, which date back to Britain's colonial era, would give Mumbai-based Tata a presence outside Asia and provide access to new technology. Ford, the world's third-largest automaker, wants to sell the brands to focus on its money-losing North American business.

Tata's bid reflects a "new guard" in automaking, said David Cole, chairman of the Center for Automotive Research in Ann Arbor, Michigan. Jaguar and Land Rover are "a signal of wealth," he said. "Everybody is going to notice."
Globalization is the process where local wages, skills and wealth are decimated by shipping the factories, jobs and everything with it to another country where the work can be done cheaply. It means that workers are not just competing against the folks down the road, but with workers in China, India or Vietnam.
This has been underway for at least 20 years, and have lead to many of the underlying conditions of our current financial trouble. As a result US wages have stagnated while nearly everything you can buy is now made in China.
This has been a huge disruptor in the Computer Science and IT fields in this country, as outsourcing to India is in the process of obliterating the domestic skill base. The results of this "off-shoring" has been highly variable. I have personally made several good contracts out fixing or re-building a "Bangalore Special".
The purchase of Jaguar by Tata seems like "a bridge too far" – the sort of headline grabbing story that usually marks the inflection point in a trend. For England it is fairly clear that they continue to become a shadow of their former, imperial self. Their flagship car brands are now going to be out-sourced to India.
With wages and prices increasing in India and China, and the dollar dropping fast, the advantages to sending work overseas may draw to a close. While you will read many gloom and doom headlines about our economic condition, there are many seeds being sown that will usher in the next "golden age" for the United States.
In the end, it is typical for cheap markets; like India, China and Brazil, to burn out by pricing themselves out of the market. Expect that process to be unusually sharp and dramatic given the economic decline of the world's foremost market.
Category: Economics, Geopolitics, Main
Bruce Henderson is a former Marine who focuses custom data mining and visualization technologies on the economy and other disasters.