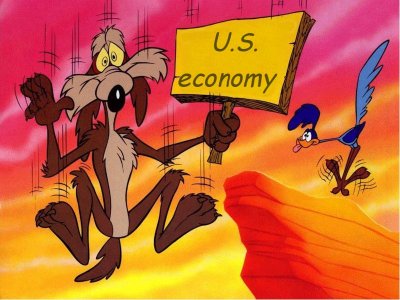 There are mixed reports in the press about the state of the US economy. While the majority of the national media seems to be rooting for a good economic downturn (perhaps to spice up the election cycle this fall) The data from the government is also somewhat conflicted, perhaps because the powers that be would rather give the nation one more quarter to try and "pull out of it" given the current inputs from the Fed and the Bush "stimulus".
Out in lovely Southern California, we don't require the press or government reports to tell us that things are getting sour. People are starting to work very hard to spend less money on almost every front. This includes not driving their giant SUVs that were all the rage for the past 3 years.
Now this word from the International Herald Tribune, Californians leading the way to consumer bust
As it did when the housing bubble began to burst, California is leading the way in the next leg: a consumer bust. Squeezed by rising unemployment, inflation in food and energy costs and plunging home values, Californians are cutting back on spending. Besides causing woes for state and local government, the cutback is giving California's economy another knock and makes further job losses, home repossessions and banking problems more likely.

But most important, in the 10 months to the end of April, sales tax receipts in California are actually down in absolute terms. Gasoline tax receipts are essentially flat. When you factor in that there would have been considerable inflation during the period, and that some essentials like gasoline would have risen sharply in cost, the picture is clear: Californians are tightening their belts.

Nordstrom, the department store chain, reported last week that same-store sales fell 6.5 percent in the first quarter, dragged down in part by lower numbers of shoppers visiting its stores in California, a state that accounts for about a third of its turnover.

Starbucks blamed some of its recent disappointing performance on a new unwillingness among coffee drinkers in California and South Florida to pay top dollar for stimulants.

At the lower end of the scale, Jack in the Box, the fast-food chain, said Wednesday that it had seen softer sales at restaurants in California.
One welcome symptom of the situation – traffic on some of the major roadways in San Diego county have lightened up slightly, enough to make a difference. The local Wal Mart is wall to wall every weekend and some weekdays, and typically on most Sunday's some portions of their shelves in the food isles are stripped bare by shoppers trying to save every dime.
Category: Economics, Main, Recession Watch
Bruce Henderson is a former Marine who focuses custom data mining and visualization technologies on the economy and other disasters.