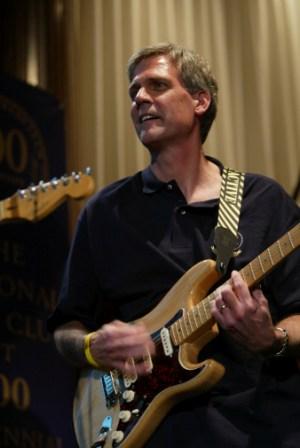 The media is full of accounts of the death of one time press secretary and former Fox News presenter Tony Snow. Snow died Saturday, July 12th at 2 AM from the cancer he had been fighting for the last several years.
Readers of this blog know how critical I have been of the candidates in this election cycle, they biggest bunch of losers and dim bulbs ever assembled is how I think I put it at one point. I had hoped that in 4 to 8 years we might have a chance of seeing Mr. Snow run for the President, a move I would have backed with enthusiasm, money and vigor.
He had many of the same qualities that made Ronald Reagan one of our greatest presidents. Tony was a natural communicator, and could make anyone he spoke to feel good about themselves. He had an easy manner that tended towards good natured humor, much as Reagan did. He spent a great deal of his career prior to politics in front of a camera, which gave him a composure under the pressure of public appearance much as Reagan had. But unlike Reagan, he played a mean guitar.
In many ways he might have finally given the Republicans what they so deeply yearn for, the 3rd and 4th Reagan terms. Sadly the Lord had other plans for this honest, intelligent, hard working nice guy. He leaves behind his wife and 3 children, and in doing so diminishes our possible futures.
Category: Main
Bruce Henderson is a former Marine who focuses custom data mining and visualization technologies on the economy and other disasters.