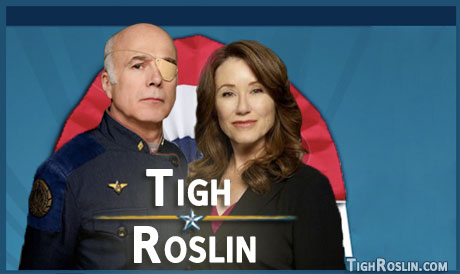 It seems someone else noticed the resemblance between John McCain and Battlestar Galactica's Colonel Tigh. It was a nagging worry, but then he selected Gov Palin to be his running mate. Well, she does have at least a passing resemblance to president Roslin from Galactica too.
So what is going on here? Now I get the impression that some of you out there think that Cindy McCain might look a bit like #6.
If you think that the Cylons are influencing top of the Republican ticket, you might want to check out this web site.
I always wondered if John McCain was a frakk'en toaster….
Category: 2008 Election, Humor, Main
Bruce Henderson is a former Marine who focuses custom data mining and visualization technologies on the economy and other disasters.