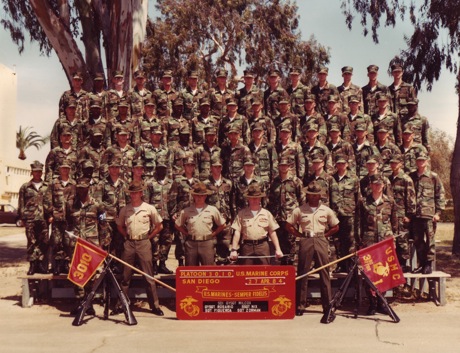 MCRD Platoon 3010 – 1984 – click for full size.
November 10th is a special day for Marines, it's the day we celebrate the birthday of our beloved Corps. The Marines are a tough, no-nonsense force focused always and forever on the mission.
On this 233rd, I would like to give a salute to all the Marines I served with, including
Sean Church aka "HenderChurch"
Tim Maroe aka "Le Midget"
Jim Sanchez
Matt Keske aka "Poopsan"
John Winkleman
Jerry Bogen
Mark Corlew
Tim Peters
Matt Johnson
Staff Sergeant Oliver
Gunny Roleson
Pat Muritore
Michael Tan
Staff Sergeant Zorman
Staff Sergeant Figueroa
John Pollock
John Lear
Eric Covington
Rick Piva
Harry Roads
Smitty
Jade Chavis
Sam Bennet aka Sammy Love
and all the others that I can't rattle out of my head right now. And a special salute to Phil Berry who talked me into signing up. One of the best decisions ever.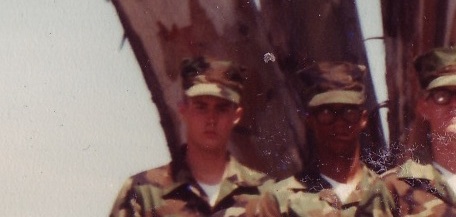 Bruce as a tiny jarhead, days before graduating boot camp in April of 1984.
Black Five has a nice write up as well…
Update – the Commandant has posted his birthday message on You Tube. The opening includes the orders to have Marines head to Lebanon. I vividly recall this event, which figured prominently in my decision to join.
Bruce Henderson is a former Marine who focuses custom data mining and visualization technologies on the economy and other disasters.