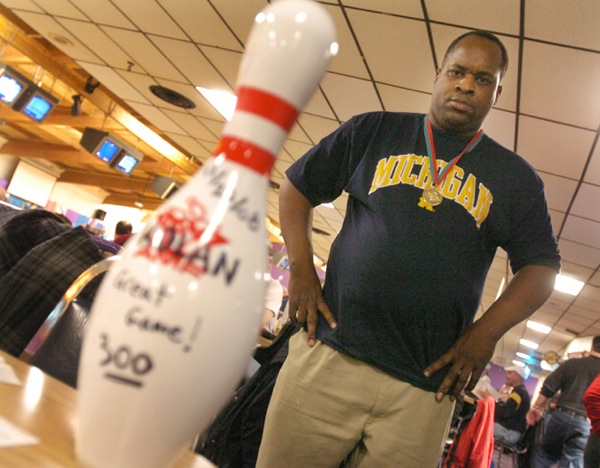 As someone who has spent a good deal of time as a volunteer and coach for the Special Olympics, I would first like to mention that I did not think the Presidents comments were offensive or funny. I knew for a fact that there are many Special Olympians who are first class athletes.
Now word comes that the top bowler of the Special Olympics is not going to let this one go:
Special Olympics Champ to Barack: Bring it On!

A bowling phenom in the Special Olympics has just challenged Prez Barack Obama to a White House roll-off … and he'll probably kick Barack's butt.

Kolan McConiughey, a Special Olympics competitor who has bowled three perfect 300 games, tells TMZ that the Prez has to score a lot higher than 129 to beat him. Kolan says he bowls an average of 266.
Special Olympians compete because they love it, and in many cases they are good at it. Suggestion to the president, take Mr McConiughey up on challenge and lose with some style, because he can beat you in his sleep.
Category: Main, Obama Administration, Sports
Bruce Henderson is a former Marine who focuses custom data mining and visualization technologies on the economy and other disasters.