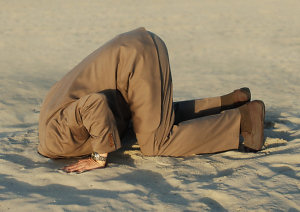 I browse so you don't have to:
A catalog of exoplanets (planets outside our solar system), courtesy of the Planetary Society.
Isn't this just like a reporter? (Hat tip to Dave Barry)
The next hot bumper sticker. No, really.
Victor Davis Hanson on "Obamafusion".
The Law of Unintended (But, Frankly, Entirely Foreseeable) Consequences.
How Pres. Obama's treatment of British PM Gordon Brown is playing in England.
A blog you should read regularly: 1001 Rules for My Unborn Son (he's only up to #345).
For those who think that a nationalized health care plan is a nifty idea, read this.
Why I love the interwebz (a continuing series).
Words for the day (of course, most of us settle for neither).
NYC Mayor Bloomberg: "We love the rich." As well he should.
This article first showed up with the headline, "Where is Our Radical Youth?" No, seriously — grammatical error and all. The new headline is even worse, but neither is as stupid and self-congratulatory as the article itself. (Warning: the WaPo may require registration.)
Algae biofuels are not ready for prime time (or prime investments), while global warming fears = tax increases. Big surprises, both.
And speaking of global warming….
Schadenfreude explained in neurophysical terms.
The Japanese version of Spider-Man. No, really.
Movie recommendation o' the day: The Host (2006). See the subtitled Korean original before the lame American remake comes out.
Weird link o' the day:  China: UFO bathes city in violet light.
And the Rapture Index is at: 162 (+1 due to "increased calls for globalism").   ..bruce..
Category: Main
Webster is Principal and Founder at Bruce F. Webster & Associates, as well as an Adjunct Professor of Computer Science at Brigham Young University. He works with organizations to help them with troubled or failed information technology (IT) projects. He has also worked in several dozen legal cases as a consultant and as a testifying expert, both in the United States and Japan. He can be reached at bwebster@bfwa.com, or you can follow him on Twitter as @bfwebster.