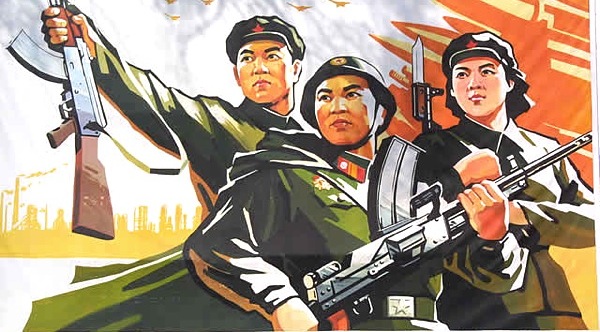 Seems that Ace has picked up the story now. He cites a source (which sites a South Korean news outlet) that says there is a sizable Aegis presence in the Sea of Japan for the ongoing Key Resolve/Foal Eagle joint military exercises.
Sadly none of the sources cite which ships they are describing. There is a big difference between any old Aegis ship, and ones that have been modified to carry the Standard 3 missile that can been used in intercept the Taepodong.
As far as we know, USS Decatur and USS Lake Erie are the only possible shooters in the area at the moment, with a wild card being the JDS (Japan's Navy) Kongo Aegis destroyer, which scored a hit in a recent test.
That being said, the chances of there being a shoot down are very small. Should the NORKS launch the Taepodong test, the most likely scenario would be to let it sputter and wheeze and crash like the last few have. Of course that assumes that North Korea actually launches a test.
There are many assets that need to be in place and cooperating for an intercept shot to take place. They may have been deployed to Osan AFB and Pusan as part of Foal Eagle, but there is no word that any RC-135S Cobra Ball aircraft are in the area, nor the massive SBX radar platform.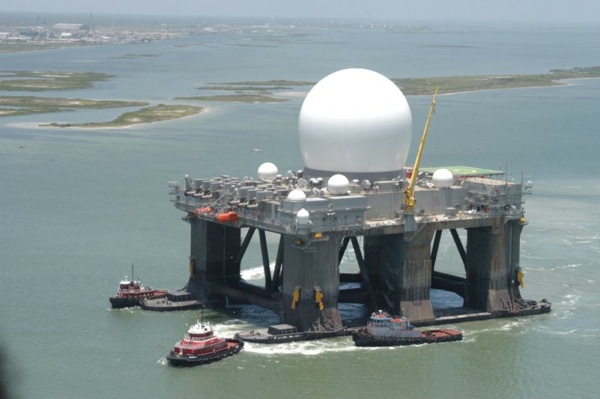 For those of you keeping score – here is a list of the ships that are outfitted for ballistic missile defense:
Cruisers
USS Lake Erie (CG-70) – Shot down USA-193 spy sat from orbit. based at Pearl Harbor, Hawaii.
USS Shiloh (CG-67) – Participating in joint BMD training with Japanese Navy, based at Yokosuka, Japan with USS George Washington, possibly in dry dock in Japan.
USS Port Royal (CG-73) – Based at Pearl Harbor, Hawaii, currently under repair after having been run aground (hat tip Kevin Mickey).
Destroyers
USS John Paul Jones (DDG-53) – Based at San Diego.
USS Russell (DDG-59) – Based at Pearl Harbor, Hawaii.
USS Ramage (DDG-61) – Based at Norfolk, Virginia.
USS Benfold (DDG-65) – Based at San Diego.
USS Milius (DDG-69) – Based at San Diego.
USS Decatur (DDG-73) – Based at San Diego, part of the USS Stennis battle group.
Category: Geopolitics, Main, Military
Bruce Henderson is a former Marine who focuses custom data mining and visualization technologies on the economy and other disasters.