Sandra and I rode the Denver Light Rail (first time!) from Lincoln Avenue up into downtown Denver. Our first clue that there might be a good turnout was the fact that the train were were on was full of people with signs:
And as we walked up to the Colorado State Capitol, we saw that Denver's Finest were ready for anything:
More after the jump.
Even though we got to the Capitol about 45 minutes early, there was already a sizeable crowd:
And there were plenty of signs out: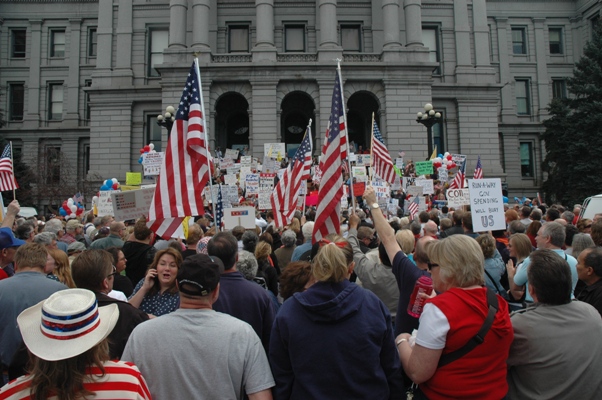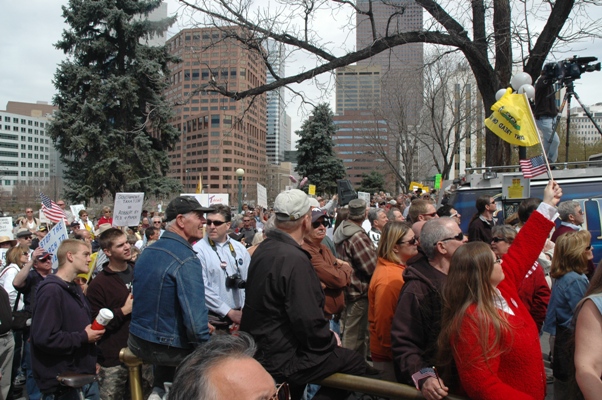 Some of the Republican state legislators (and their staff) came out to cheer the crowd on (a few came down and spoke as well):
By now, the crowd had grown to at least a few thousand (the Denver Post estimated it at 5000, but I think the total was more like 3000):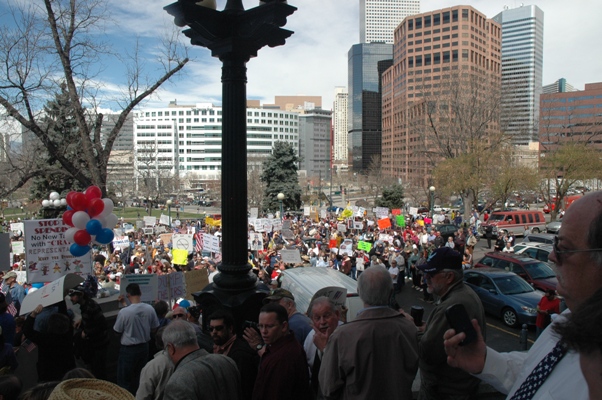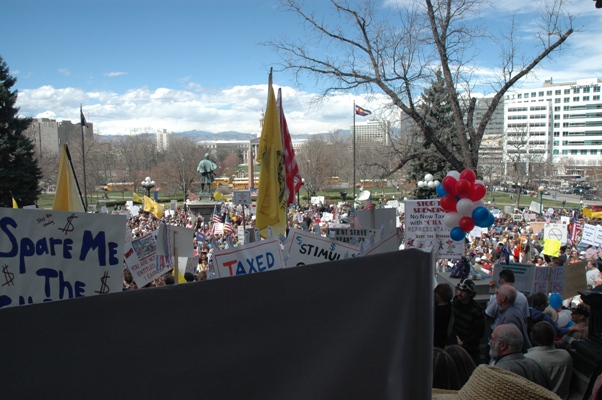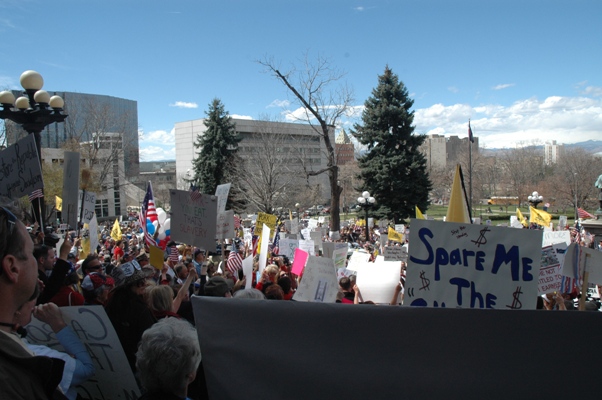 Here's a shot from across the street:
And the large crowd brought more signs:
Sandra, being a long-time rabble rouser, was having a great time:
And, of course, extensive police intervention was required:
I actually have a lot more pictures, but they all tend to look like the ones above; you can only show so many pictures of white middle-class folks carrying hand-lettered signs. It was a great rally. ..bruce w..
Category: 2010 Election, Colorado, Economics, Main, Obama Administration, Photography, US Politics, You Say You Want a Revolution?
Webster is Principal and Founder at Bruce F. Webster & Associates, as well as an Adjunct Professor of Computer Science at Brigham Young University. He works with organizations to help them with troubled or failed information technology (IT) projects. He has also worked in several dozen legal cases as a consultant and as a testifying expert, both in the United States and Japan. He can be reached at bwebster@bfwa.com, or you can follow him on Twitter as @bfwebster.