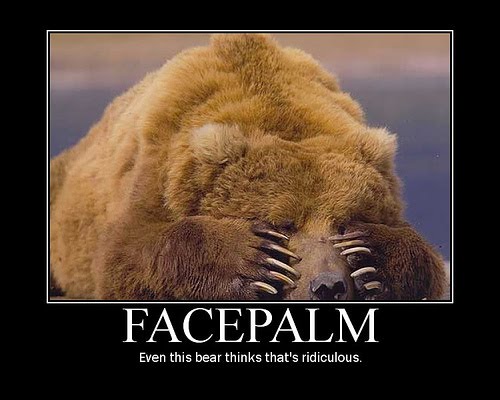 9/12 UPDATE: Sandra and I are now here in DC, staying right downtown. We're attending a meeting this morning over at the DC Armory and then will hit the National Gallery of Art. (It is sad how few times when went there during the nearly 8 years total that we lived in DC and the surrounding area.)
ITEM: When I finally left the Democratic Party a year ago and registered as a Republican, I stated that one reason I hadn't done it earlier was that "every time I consider registering as a Republican, some major Republican (or group thereof) does something so profoundly stupid or appalling that I can't bring myself to switch parties." Well, Congressman Joe Wilson is neither a major Republican nor a group thereof, but that didn't stop his own appalling stupidity (and bad manners) from giving ammunition to Democrats claiming that those opposed to Obamacare are fringe nuts:
All eyes were on Barack Obama entering Wednesday night's address to Congress, but a little-known South Carolina Republican may have done more than the president's combative speech to unify besieged Democrats around health care reform.

The night's defining moment — which Democrats hope to transform into a turning point – came when Rep. Joe Wilson (R-SC) shouted "You lie!" as Obama claimed his plan wouldn't offer free care to illegal immigrants.

Wilson's boorishness — for which he quickly apologized — enraged audience members on both sides of the aisle.
On the other hand, I think that Wilson's impact will last less than 48 hours.
ITEM: As noted, Wilson's classless outburst came when Obama said that Obamacare wouldn't offer free care to illegal immigrants. But, as many commentators have noted, Obama in his speech revised the frequently-cited "47 million people in this country without health insurance" down to "more than 30 million American citizens who cannot get coverage." He gave no reason for the sudden loss of 15+ million uninsured people, but one obvious source: excluding illegal immigrants. Of course, whether the Democratic Congress will go along with that remains to be seen.
ITEM: In the meantime, the LA Times — hardly a bastion of conservative thought — said, in effect, "Nice speech, but we still don't know how you're going to pay for this":
Still, the president's comments about the savings available in Medicare were disingenuous, as was his assertion that a new tax on insurers would lead them to "provide greater value for the money" instead of simply passing the cost on to policyholders. Obama will have to come up with a more complete approach to paying for reform as the legislation moves forward. He claimed the plan as his own with this speech, but he left some of the hardest questions unanswered.
Likewise, the Associated Press raised its own questions about Obama's math, calling it "iffy". (Hat tip to Say Anything.) See, Rep. Wilson shouldn't have been so rude; he just needed to wait for for the LA Times and the AP to raise questions. We're back to the "then a miracle occurs" fallacy that has dogged Obamacare all along.
ITEM: While Pres. Obama claims that Obamacare will be revenue neutral, paid for by eliminating "Medicare fraud", the Heritage Foundation has a different calculation:
President Obama has engaged in a rhetorical sleight-of-hand by asserting that the House bills' (alleged) deficit neutrality proves that it meets his standard of not increasing federal health spending. Not only is the House bill not deficit-neutral, the vast majority of its savings from tax increases. In fact, the bill increases federal health spending by $2.4 trillion over twenty years (and would also likely raise private health spending).
One could chalk this up to partisan sniping, were it not that the Obama Administration has utterly failed at all all of its economic projections to date (e.g., note the graphs here). ..bruce..
Category: Healthcare Reform, Idiot Congresspersons, Links roundup, Main, Obama Administration, Sea of deficits
Webster is Principal and Founder at Bruce F. Webster & Associates, as well as an Adjunct Professor of Computer Science at Brigham Young University. He works with organizations to help them with troubled or failed information technology (IT) projects. He has also worked in several dozen legal cases as a consultant and as a testifying expert, both in the United States and Japan. He can be reached at bwebster@bfwa.com, or you can follow him on Twitter as @bfwebster.