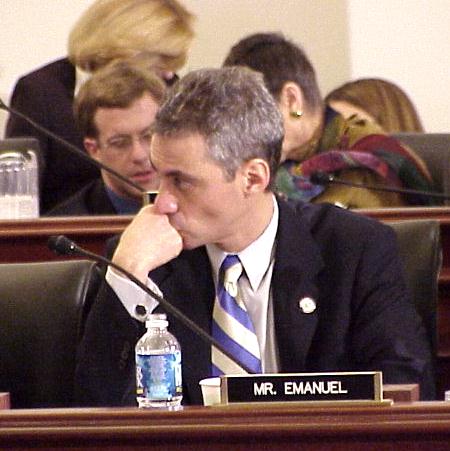 [Welcome to all and sundry coming over from Ace of Spades.]
Courtesy of the Wall Street Journal's Best of the Web daily mailing comes this posting from the DOJ Civil Rights Division for a Voting Section trial attorney:
REQUIRED QUALIFICATIONS:

Applicants must possess a J.D. degree, be an active member of the bar in good standing (any jurisdiction), and have a minimum of three (3) years post-J.D. experience. Applicants must have substantial litigation experience, such as handling discovery, litigation strategy, motions practice, brief writing, interviewing witnesses, taking and defending depositions, trial preparation, trial practice, and negotiations. Applicants must have excellent interpersonal skills, be mature and self sufficient, communicate effectively orally and in writing, and possess excellent professional judgment.

PREFERRED QUALIFICATIONS:

In addition, the following qualifications are preferred: (1) substantive knowledge of the Voting Rights Act (VRA) and other statutes enforced by the section; (2) familiarity with the various analytical approaches utilized to review voting changes under Section 5 of the VRA; (3) experience investigating and/or litigating voting rights or civil rights cases; (4) federal judicial experience; (5) experience serving as the lead attorney in federal court cases; (6) familiarity with statistical methodologies used in civil rights cases; (6) and fluency in Spanish, Chinese, Korean, or vietnamese languages.
Sounds pretty stringent. But then a few paragraphs down is this (emphasis mine):
The Civil Rights Division encourages qualified applicants with targeted disabilities to apply. Targeted disabilities are deafness, blindness, missing extremities, partial or complete paralysis, convulsive disorder, mental retardation, mental illness, severe distortion of limbs and/or spine. Applicants who meet the qualification requirements and are able to perform the essential functions of the position with or without reasonable accommodation are encouraged to identify targeted disabilities in response to the questions in the Avue application system seeking that information. For additional information for applicants with targeted disabilities, please contact the Civil Rights Division's Disability Program Manager, Diane Petrie, at (202) 514-3934; see also http://www.jan.wvu.edu/LEAD/index.htm and http://www.opm.gov/disability/PeopleWithDisabilities.asp.
Isn't there an inherent conflict between the required and preferred qualifications and those targeted disabilities? Then again, perhaps not in the current DOJ. ..bruce w..
[Here are two other recent ASIP posts you may want to check out: Waist Deep in the Big Muddy and Obama as Zaphod Beeblebrox.]
Category: Main, Obama Administration, US Politics
Webster is Principal and Founder at Bruce F. Webster & Associates, as well as an Adjunct Professor of Computer Science at Brigham Young University. He works with organizations to help them with troubled or failed information technology (IT) projects. He has also worked in several dozen legal cases as a consultant and as a testifying expert, both in the United States and Japan. He can be reached at bwebster@bfwa.com, or you can follow him on Twitter as @bfwebster.