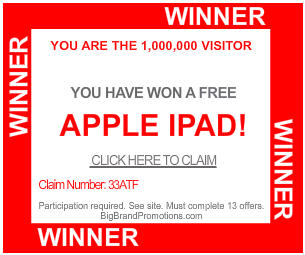 Ever notice how those (bogus) ads that appear in Facebook or on blogs always claim that you have just won or will otherwise be given free the latest and greatest Apple products? You know, iPod, iPod Touch, MacBook, iPhone? Yep, the iPad has joined the list.
So, when was the last time you saw one of these for, say, a Microsoft Zune?
"A Microsoft what?", most of you ask.
Exactly.  ..bruce w..
Webster is Principal and Founder at Bruce F. Webster & Associates, as well as an Adjunct Professor of Computer Science at Brigham Young University. He works with organizations to help them with troubled or failed information technology (IT) projects. He has also worked in several dozen legal cases as a consultant and as a testifying expert, both in the United States and Japan. He can be reached at bwebster@bfwa.com, or you can follow him on Twitter as @bfwebster.