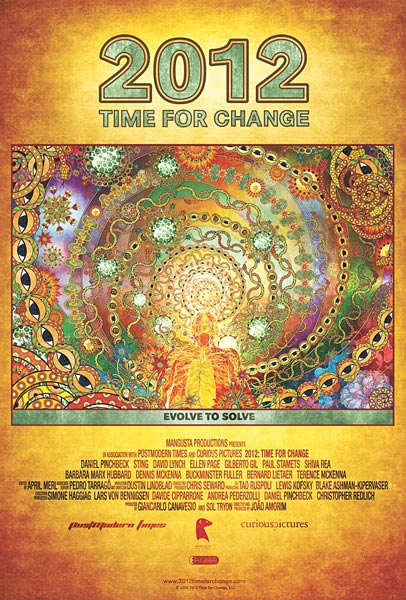 My eye was caught over at the Apple Movie Trailers site by an upcoming film named "2012: Time for Change". I read the movie synopsis and was practically overcome with giggling.
"2012: Time for Change" presents an optimistic alternative to apocalyptical doom and gloom. Directed by Emmy Award nominee Joao Amorim, the film follows journalist Daniel Pinchbeck, author of the bestselling 2012: The Return of Quetzalcoatl, on a quest for a new paradigm that integrates the archaic wisdom of tribal cultures with the scientific method. As conscious agents of evolution, we can redesign post-industrial society on ecological principles to make a world that works for all. Rather than breakdown and barbarism, 2012 heralds the birth of a regenerative planetary culture where collaboration replaces competition, where exploration of psyche and spirit becomes the new cutting edge, replacing the sterile materialism that has pushed our world to the brink.
Srsly? ..bruce..
Webster is Principal and Founder at Bruce F. Webster & Associates, as well as an Adjunct Professor of Computer Science at Brigham Young University. He works with organizations to help them with troubled or failed information technology (IT) projects. He has also worked in several dozen legal cases as a consultant and as a testifying expert, both in the United States and Japan. He can be reached at bwebster@bfwa.com, or you can follow him on Twitter as @bfwebster.