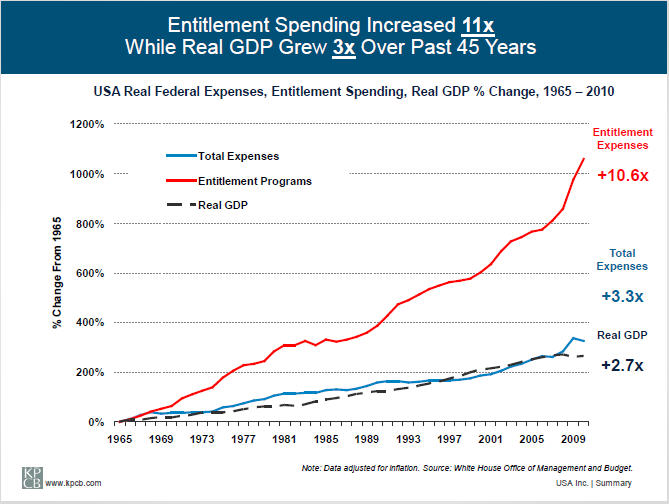 Most anyone in the IT industry for any length of time knows about Kleiner Perkins, one of the most successful venture capital firms in modern times. Well, as it turns out, Kleiner Perkins put its own people to work analyzing the US Federal Government as if it were a business, one that Kleiner Perkins might invest in.
It is a wonderful, if sobering and in places horrifying document, with page after page of slides and tables laying out just how fundamentally unsound the US Federal Government is as a going concern. Here's another typical example: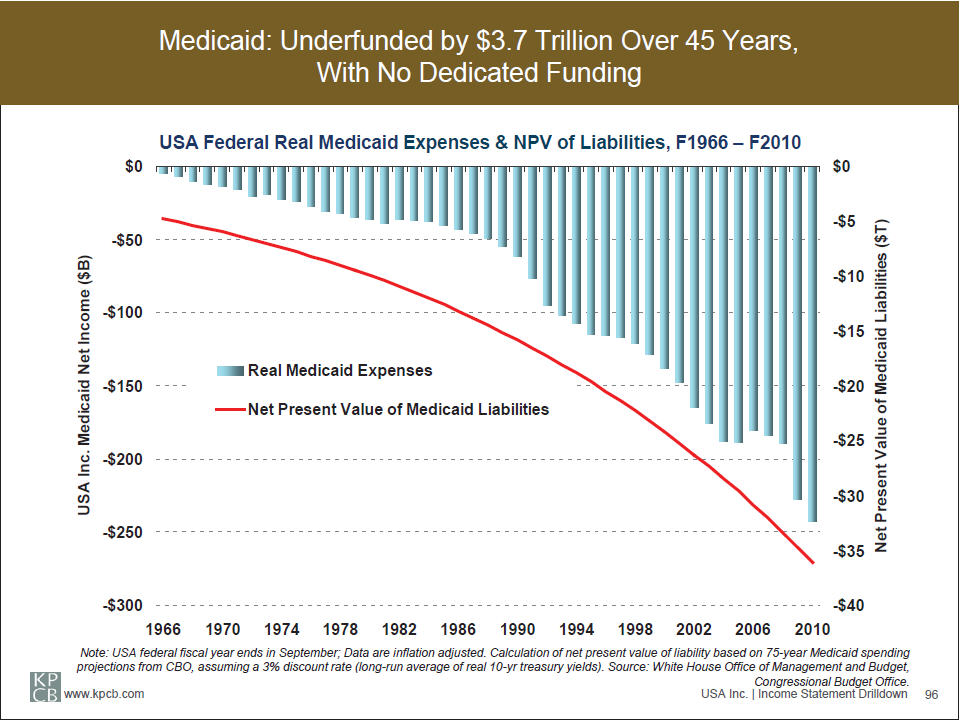 You can download the full PDF report here. I suggest you send it to your Representative and to your Senators, but only after you've read it yourselves. ..bruce w..
Category: 2012 Election, Obama Administration, Sea of deficits, US Politics, You Say You Want a Revolution?
Webster is Principal and Founder at Bruce F. Webster & Associates, as well as an Adjunct Professor of Computer Science at Brigham Young University. He works with organizations to help them with troubled or failed information technology (IT) projects. He has also worked in several dozen legal cases as a consultant and as a testifying expert, both in the United States and Japan. He can be reached at bwebster@bfwa.com, or you can follow him on Twitter as @bfwebster.