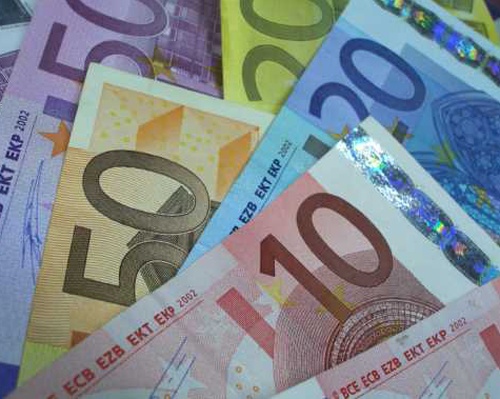 Important events and circumstances have combined in such a way that in a few short hours I will be boarding an airliner on my way to the Continent, to witness first-hand the turmoil of fiscal and sovereign upheaval caused by the ever-imminent collapse of the Eurozone, and to report on it here to you.
OK, here's what really is happening. A few weeks ago, I noticed that I was going to come up roughly 10,000 miles short on requalifying for a certain elite status on a certain airline. I had enjoyed having that status all this year, and I was not looking forward to dropping down to the next lower status. So I did what hundreds of other travelers do each year: I booked a flight for no other reason than to achieve that status.
But the cheapest fare I could find that would produce the necessary miles was to Paris — and I would have to stay a few days for that fare. I had brought my wife along on a business trip to Paris a year ago — the first time there for both of us — and it had been wonderful. I could not not take my wife along. ("Yes, dear, I'm flying to Paris this weekend — can you take care of the house and dogs while I'm gone? I'll bring you back something.") Actually, my sweet wife Sandra would have been completely supportive, but I still couldn't do that to her. (Text from me: "Gosh, the Christmas market on the Champs-Elysees is just as magical this year as it was last year!" Text from her: "Aw, that's wonderful." Not texted: Sobs.)
So in a few hours, we will head to our local airport to start the trek to Paris. However, I now have a goal in mind: to find out what the average, typical Parisian — that is to say, one who (a) speaks English and (b) is willing to be accosted by an iPhone-wielding American — thinks about the Euro crisis and the future of the French Fifth Republic (and the possible rise of the German Fourth Reich).
Stay tuned.  ..bruce w..
P.S. Have to work on my pronunciation for Je suis un blogueur américain.
Category: Economics, Eurocrisis, Geopolitics, Recession Watch, Sea of deficits
Webster is Principal and Founder at Bruce F. Webster & Associates, as well as an Adjunct Professor of Computer Science at Brigham Young University. He works with organizations to help them with troubled or failed information technology (IT) projects. He has also worked in several dozen legal cases as a consultant and as a testifying expert, both in the United States and Japan. He can be reached at bwebster@bfwa.com, or you can follow him on Twitter as @bfwebster.