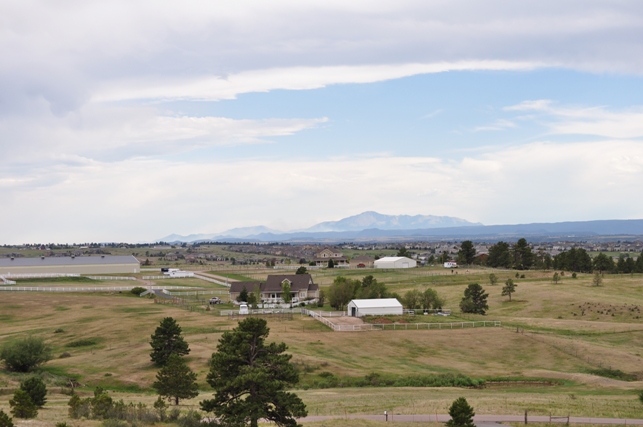 We live about 40-45 miles north-northeast of the Waldo Canyon fire, which is burning in the foothills that sit between Colorado Springs and Pikes Peak. The photo above, taken late this (Wednesday) afternoon from the deck of our house, shows the smoke above Colorado Springs. The local news is just announcing an expected containment date of the fire of July 16th, about 3 weeks from now. On the other hand, we've been getting thunderstorms through Colorado today, which has dropped some rain on the fires and cooled temperatures; winds have died down as well.
Here's a zoomed view of the fire location: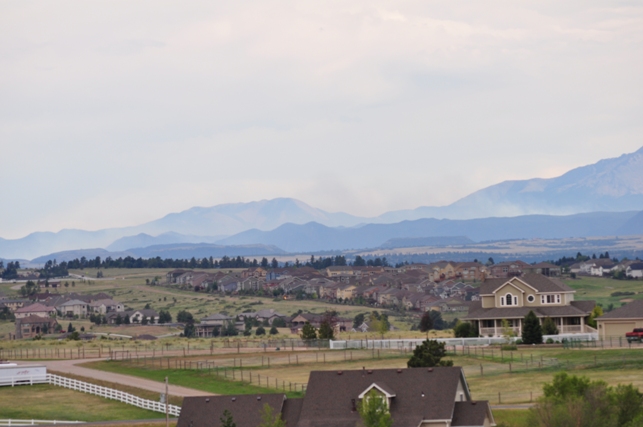 This map below gives you an idea of where the fire is (we live just outside Parker):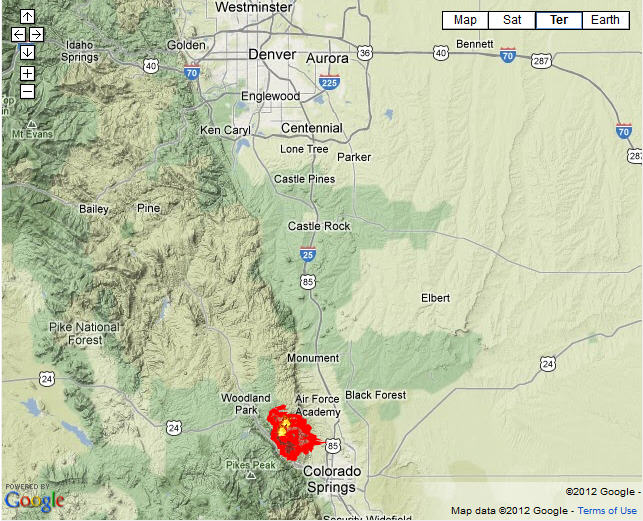 We noticed the smoke on Sunday,then watched it off and on on Monday. Monday night, after sunset, we could actually see thin lines of red at times along the crest of the foothills, even though (as noted) we're 40 miles away — that gives you an idea of just how bad the fire was. The news sounds good right now, but it's supposed to be sunny, hot and dry down in the 'Springs for the next several days; the real key will be whether we get strong winds again.  ..bruce w..
Category: Colorado, Disasters, Emergency Preparedness, Main, Personal, Photography
Webster is Principal and Founder at Bruce F. Webster & Associates, as well as an Adjunct Professor of Computer Science at Brigham Young University. He works with organizations to help them with troubled or failed information technology (IT) projects. He has also worked in several dozen legal cases as a consultant and as a testifying expert, both in the United States and Japan. He can be reached at bwebster@bfwa.com, or you can follow him on Twitter as @bfwebster.