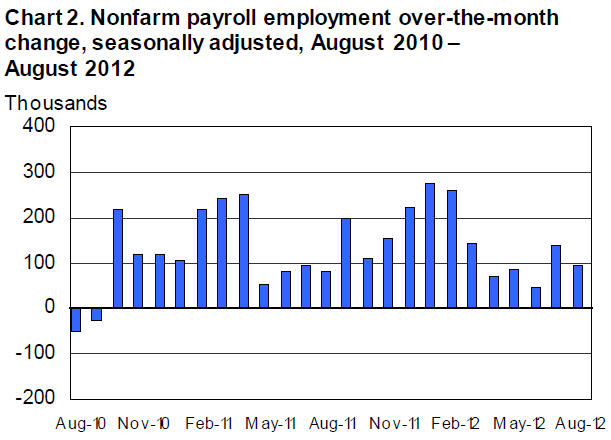 96,666 jobs/month. That's what the actual job growth has been for the last six months — much less than you might otherwise think. Here are the numbers from the Bureau of Labor Statistics, showing the mostly-downwards revisions a month or two after the initial reports:
It is possible that July and/or August could be revised upward, but given the overall trend, I suspect it will be downwards, if at all. As it stands right now, the total number of jobs added over the past six months (March-August) is 143,000 + 68,000 + 87,000 + 45,000 + 141,000 + 96,000 = 580,000 jobs which equals 96,666 jobs/month.
In other words, it not just that August's numbers are bad — they've been bad for half a year.  ..bruce w..
Category: 2012 Election, Economics, Main, Obama Administration
Webster is Principal and Founder at Bruce F. Webster & Associates, as well as an Adjunct Professor of Computer Science at Brigham Young University. He works with organizations to help them with troubled or failed information technology (IT) projects. He has also worked in several dozen legal cases as a consultant and as a testifying expert, both in the United States and Japan. He can be reached at bwebster@bfwa.com, or you can follow him on Twitter as @bfwebster.