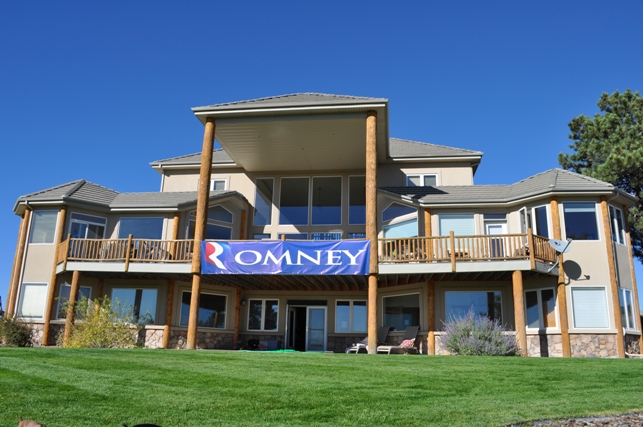 Ace, over at the eponymous Ace of Spades, has been saying "Go big or go home" throughout this campaign, though mostly directed at the GOP and at Romney.  For the first time in my life (that I can recall), I am working actively for a political campaign. I have made plenty of donations over the years to a variety of candidates, including donations to House and Senate candidates outside of my district and state, as well as to Presidential candidates. But I've never actually worked for any of those candidates.
This year, that changes. This election, I'm working for Romney/Ryan.
This has little to do with Romney being Mormon (as am I). In fact, Romney was far down on my list of preferred candidates in 2008 (though, sadly, John McCain was even lower on my list). On the other hand, he was near the top of the list this time, mostly because (paraphrasing Churchill) all the other GOP candidates were so much worse (IMHO).  And even though I didn't vote for Obama in 2008, I had hopes for him. He has turned out to be (again, IMHO) a disaster.
So I have signed up to work for the Romney campaign. Specifically, I am training to become a certified poll watcher. On Election Day, I will spend a full 12 hours at a designated polling place, recording the names of those who come in to vote and sending that information back to the Romney campaign on a regular basis. I will also be watching for any problems at that polling location and will have the phone number of a local attorney to contact should such problems arise.
I also have donated money to the Romney/Ryan campaign and have a monthly donation that gets made automatically. Not a tremendous amount — I'm self-employed, and my income is irregular — but a donation nevertheless.
Finally, I ordered yesterday from Signazon.com a 4′ x 20′ custom Romney banner; it came this afternoon, and I put it up, as you can see above. Consider this a big endorsement for Signazon — I ordered the banner over the net early yesterday morning (while still in New York), went on line and submitted a request for a change/correction a half hour later, call them about 15 minutes after that and found they were already responding to my change request, got an e-mail with a link showing the changed design (which was exactly what I wanted) a few minutes after that, and — as noted — got the banner today.
Since we live on several acres of land, and that on a quiet cul-de-sac street in a semi-rural area, a regular yard sign wouldn't do much good. This banner, however, is clearly visible and readable from the more significant road (E Parker Rd/Mainstreet) a quarter-mile or so due south of our house (this photo, shrunk to fit the blog, doesn't do the banner justice; click here for a full-size image):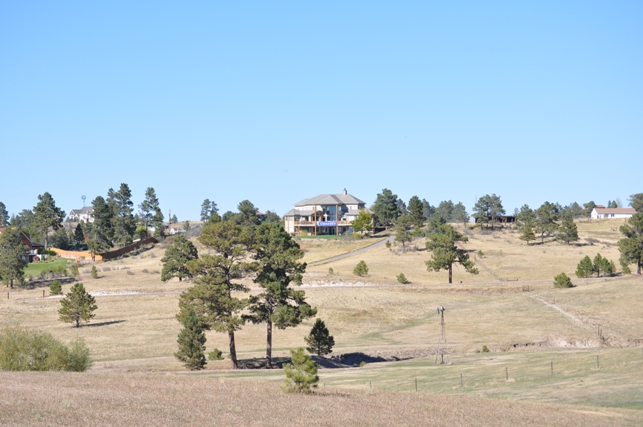 I will continue to work and campaign for Romney/Ryan up through Election Day 2012. I suggest you do the same.  ..bruce w..
Category: 2012 Election, Main, Personal, Politics, Romney Administration
Webster is Principal and Founder at Bruce F. Webster & Associates, as well as an Adjunct Professor of Computer Science at Brigham Young University. He works with organizations to help them with troubled or failed information technology (IT) projects. He has also worked in several dozen legal cases as a consultant and as a testifying expert, both in the United States and Japan. He can be reached at bwebster@bfwa.com, or you can follow him on Twitter as @bfwebster.