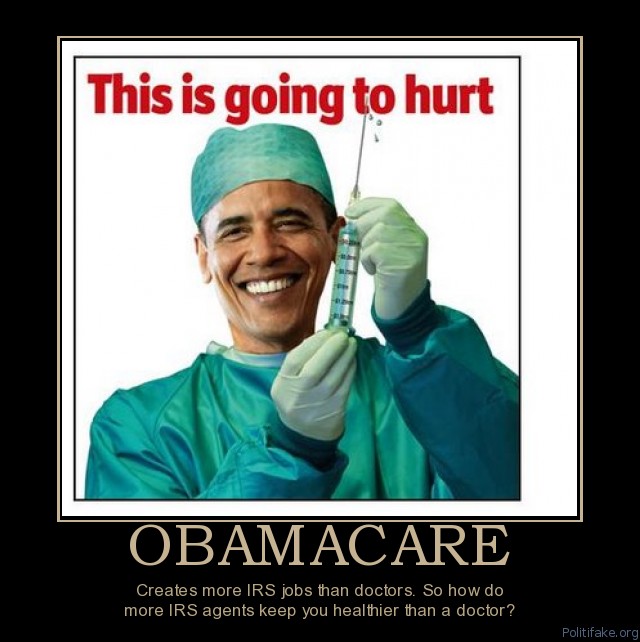 My wife, age 60, has a high-deductible policy with Humana. She got a letter today from Humana outlining the exact impact of Obamacare on her insurance coverage. In essence, she has a choice of converting over to an ACA-compliant policy now, or continuing with her current policy until the end of 2014 (at which point she will no longer have a choice and will have to convert over). Here are her options:
| | Option A – Current Policy | Option B – ACA-compliant |
| --- | --- | --- |
| Policy Name: | HumanaOne Copay /80% | Humana Natl Prefered Bronze |
| Provider Offering/Network | Humana/ChoiceCare Network PPO | National POS – Open Access |
| In-network deductible | $5000 ind/$15000 fam | $4850 ind/$9700 fam |
| In-network coinsurance | We pay: 80%/You pay: 20% | We pay 80%/You pay 20% |
| In-network office visits: | 6 visits after copay; $35 PCP/$60 specialist; then 80% after deductible | 3/$55/$55/$45/$80 |
| Separate prescription deductible | $700 | $1500 |
| In-network coinsurance out-of-pocket limit | $3500 ind/$7000 fam | $6350 ind/$12700 fam |
| Health savings account qualified | No | No |
| Essential Health Benefits | No | Yes |
| Monthly premium | $451.04 | $759.92 [68% increase] |
The letter goes on to say (emphasis mine):
If you policy premium increases, you should know this isn't unique to Humana — premium increases generally will occur industry-wide. Increases aren't based on your individual claims or changes in health status. Many other factors go in to your premium, including:
ACA compliance, including the addition of the new essential health benefits

Increase costs of medical care

Your age and where you live
All I can say is: thank you, President Obama & Congressional Democrats.
Category: 2014 Election, Creeping socialism, Healthcare Reform, Idiot Congresspersons, Main, Obama Administration
Webster is Principal and Founder at Bruce F. Webster & Associates, as well as an Adjunct Professor of Computer Science at Brigham Young University. He works with organizations to help them with troubled or failed information technology (IT) projects. He has also worked in several dozen legal cases as a consultant and as a testifying expert, both in the United States and Japan. He can be reached at bwebster@bfwa.com, or you can follow him on Twitter as @bfwebster.