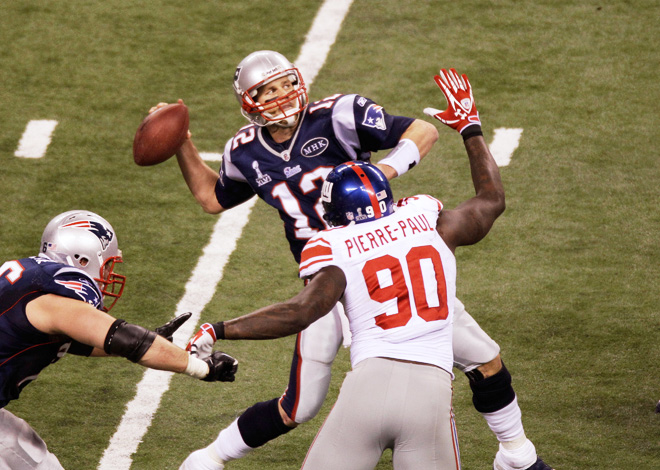 The big news out of Washington in the past 24 hours is that the Healthcare.gov website has been turned over to one of the project contractors, and that Healthcare.gov will be up and working by the end of November — which is to say, in five (5) weeks.
Jeffrey Zients, a former top White House official pulled back into government to lead a so-called "Tech Surge" to fix the Obamacare enrollment website, told reporters Friday that the site will be fully functional by the end of next month.

"By the end of November, HealthCare.gov will work smoothly for the vast majority of users," Zients said.

A "general contractor" — Quality Software Systems, Inc., one of the firms which helped build HealthCare.gov in the first place — has been appointed to work through a "punch list" of fixes to the system numbering "dozens of items," Zients said. The goal is to see site performance improve week by week until the end of next month.

Despite widespread problems with the portal, Zients said the website can be improved from its existing foundations.

"Let me be clear: HealthCare.gov is fixable," Zients said.
Color me dubious.
Roughly a decade ago, I was brought into a Fortune 50 corporation for a large-scale IT project review. Said project, under development by the corporation itself as well as two major outside contractors, was originally supposed to have taken 2 years and cost $180 million; when I came in, it had been going for 4 years and had reportedly cost over $500 million to date. I led a team of three other consultants, and our (original) mandate was simple: figure out the minimum quality assurance (QA) activities necessary — including, though not limited to, testing — to get the system into production. Sound familiar?
Here's the key point: that review — just the review, not any actual testing, coding, etc. — took three months. Not three weeks, but three months.
What's more, our findings were not good news for the client. Because the client had done such an atrocious job on quality assurance (sound familiar yet?), and because the project had been been divided up among so many different groups (sound familiar yet?), with no overarching QA or even architectural organization (sound familiar yet?), the client was looking at wholesale rewriting/refactoring of source code and massive ground-up re-engineering effort (sound familiar yet?). In short, it was going to take month, if not years, to complete the project.
But what we heard yesterday is that Quality Software Systems is going to "work through a punch list" — that is, a 'stuff to be fixed' list — and in just five weeks get Healthcare.gov — a project that has been going on for three years and that has cost nearly $400 million to date and has involved some 30+ contractors — working "for the vast majority of users."
As I said, color me dubious.
In restructuring a troubled project like this, you typically have four safety valves:
adding time to the schedule;
reducing (or accepting reduced) functionality, that is, the features & capabilities of the system;
reducing (or accepting reduced) performance, such as the number of simultaneous users, the speed of response, and so on; and
reducing (or accepting reduced) quality, that is, allowing known defects to persist while possibly documenting work-arounds.
So, if the Administration really wants to declare this 'fixed' by the end of November, they will likely do it by reducing functionality, performance, and possibly even quality (though I'm hard pressed to imagine the level of quality getting any less). The push to end of November represents some adding of time to the schedule; the qualifier "vast majority of users" suggests both reduced functionality and possible additional schedule relief (i.e., some users won't be handled until later).
Now, if someone put a large knapsack of Krugerrands on my kitchen counter and asked me to get something working in five weeks….
I would swap out the entire 'Apply Now' section (and the supporting backend) for a very simplistic information gathering system. This system would gather your information (including your estimated annual income, with no verification). That's pretty much it. At some time later, the government would then send you — via mail or e-mail — some form of comparison chart or document showing available plans. It would also have instructions to have you call or contact the appropriate insurance providers or your state Medicaid provider directly. The document would also contain the 'subsidy calculation', which may be reduced to a simple comparison of  your declared estimated income against a chart/formula. This approach should cut out almost all the interfaces with existing Federal systems and with private insurance companies. It would also defer the sticker shock until you got that list of available plans in the mail/e-mail.
That I think could be done in five weeks, though even that's a bit dubious. It would throw away a large chunk of the current system, which is likely what they should do anyway. But I suspect it would still be a death knell for Obamacare, because (as is happening now) most of the people who would go through the trouble of signing up would be those getting subsidies or going on Medicaid, and Obamacare would collapse economically.
Oh, and that $500M+ project we reviewed? Our recommendations were by and large rejected; the corporation pushed ahead on its own path for a few more years, spent a few  more hundred million dollars, and finally got a few small portions of the system into production.
Sound familiar yet? If not, I suspect it will soon.
[UPDATED 10/25/13 – 1630 MDT]
A thought just struck me: the whole announcement above may be a bit of kabuki theater (is that redundant?) meant to buy some time by getting the media to back off its investigation of the Healthcare.gov disaster with a stock answer: "We have Top Men working on it. Top…men."
[UPDATED 10/25/13 – 1750 MDT]
And one more thing: how can Zients walk in and simply declare "Healthcare.gov is fixable" without a full technical system review — requirements, architecture, design, implementation — which would take weeks, at the very least? I think that's what pegging my BS meter to the far left.
We shall see what happens.  ..bruce w..
P. S. Click here to see all my Obamacare posts.
Category: 2014 Election, Healthcare Reform, Idiot bureaucrats, Information Technology, Main, Obama Administration, Obamacare
Webster is Principal and Founder at Bruce F. Webster & Associates, as well as an Adjunct Professor of Computer Science at Brigham Young University. He works with organizations to help them with troubled or failed information technology (IT) projects. He has also worked in several dozen legal cases as a consultant and as a testifying expert, both in the United States and Japan. He can be reached at bwebster@bfwa.com, or you can follow him on Twitter as @bfwebster.