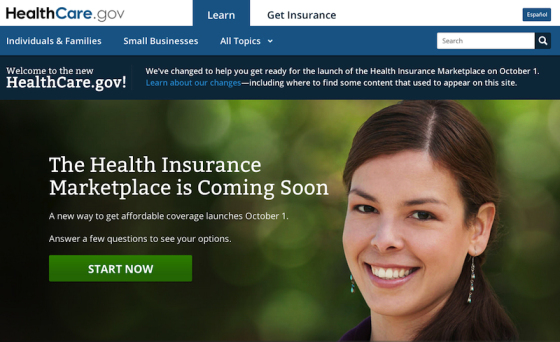 I published a post over at Ace of Spades yesterday on what is likely to happen next with the Healthcare.gov development effort:
So, what can you expect next?

There are two basic courses that a project such as this takes at this point: oscillation or off-line.

Oscillation is what happens when the developer continues to push ahead, attempting to fix/stabilize a live system. The system may improve marginally, but then new problems are uncovered and/or introduced by the on-going changes. I have seen projects go like this for months, with the essential fixes perpetually 4 to 8 weeks away, and the system never really behaving acceptably.

Off-line is the wiser move. The system is taken down for the time being, and an effort is made to make it acceptable.

At this point, those who are wise will insist on more, not less, time for development and more, not less, time and resources for software quality assurance, including testing. They may even recommend pulling the plug altogether, or at least going back to something close to the start.

Such people are rarely heeded, because their news is invariably bad and usually unacceptable to the Powers That Be. The temptation will exist to instead use short-cuts and quick fixes to rush it back into production — and at that point, you almost always are back to the oscillation/off-line decision again.
As the saying goes, go read the whole thing. ..bruce w..
Category: 2014 Election, Creeping socialism, Healthcare Reform, Idiot bureaucrats, Information Technology, Main, Obama Administration, Obamacare
Webster is Principal and Founder at Bruce F. Webster & Associates, as well as an Adjunct Professor of Computer Science at Brigham Young University. He works with organizations to help them with troubled or failed information technology (IT) projects. He has also worked in several dozen legal cases as a consultant and as a testifying expert, both in the United States and Japan. He can be reached at bwebster@bfwa.com, or you can follow him on Twitter as @bfwebster.