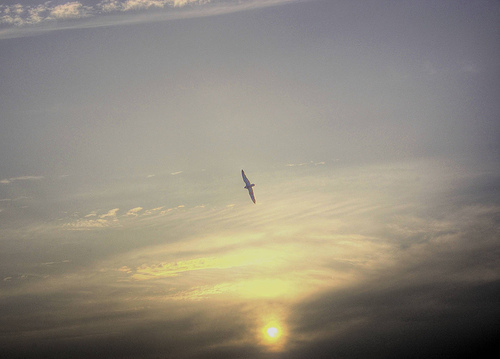 [rewritten, with some additional links]
As many writers have been noting, particularly over the past week. the Obama Administration is getting more and more desperate in trying to make Obamacare work, or at least to avoid complete disaster. They are tossing aside enacted laws, published regulations, and their own computer systems to find some way to avoid the hard collision between what the ACA says and what is happening in real life. This was all predictable and predicted — not just over the past 2 1/2 months, but over the past four years.
Right now, I'm not sure how much new IT-related systems analysis I have to give. The IT problems are all pretty much unfolding as I and many, many others said they would, which is probably why the Obama Administration is resorting to its current measures. It is, perhaps, time to sit back a bit and see what happens next.
In the meantime, I give you Yeats.
"The Second Coming" (1919)
William B. Yeats

Turning and turning in the widening gyre
The falcon cannot hear the falconer;
Things fall apart; the centre cannot hold;
Mere anarchy is loosed upon the world,
The blood-dimmed tide is loosed, and everywhere
The ceremony of innocence is drowned;
The best lack all conviction, while the worst
Are full of passionate intensity.

Surely some revelation is at hand;
Surely the Second Coming is at hand.
The Second Coming! Hardly are those words out
When a vast image out of Spiritus Mundi
Troubles my sight: a waste of desert sand;
A shape with lion body and the head of a man,
A gaze blank and pitiless as the sun,
Is moving its slow thighs, while all about it
Wind shadows of the indignant desert birds.

The darkness drops again but now I know
That twenty centuries of stony sleep
Were vexed to nightmare by a rocking cradle,
And what rough beast, its hour come round at last,
Slouches towards Bethlehem to be born?
What rough beast indeed?  ..bruce w..
P. S. Click here to see all my Obamacare posts.
Category: 2014 Election, Creeping socialism, Healthcare Reform, Information Technology, Liberal Meltdown, Obama Administration, Obamacare
Webster is Principal and Founder at Bruce F. Webster & Associates, as well as an Adjunct Professor of Computer Science at Brigham Young University. He works with organizations to help them with troubled or failed information technology (IT) projects. He has also worked in several dozen legal cases as a consultant and as a testifying expert, both in the United States and Japan. He can be reached at bwebster@bfwa.com, or you can follow him on Twitter as @bfwebster.