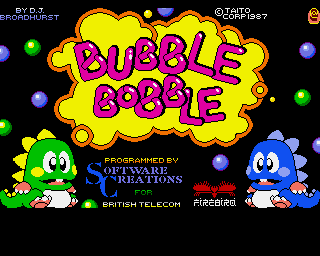 As per request, some additional information on the housing market in the US. Rather than pull someone else's good work today, we are going to delve into the output of an interesting and unique piece of software that called "Hardtack". Hardtack is a system that "strip mines" a variety of MLS databases (real estate multiple listing service) via their web interfaces. The result is the ability to gain a view of what is happening on the sales side of the housing market. The numbers here reflect a fusion of this data (via the software system that is currently paying the bills – Boomerang) with itself and with some census data from 2000. Granted that was 6 years ago, but it illustrates some useful points.
First, lets look at some info from a market that is not really a bubble, Peoria Illinois. Peoria is the home to Caterpillar tractors, its a midwest town that is not too big, not too small. It has a couple of universities, and some bio and ag research.
Peoria, IL
2000 Population: 370,000
2000 Median Income: $36,397
2000 Median Home Price: $85,400
2006 Median Home Price: $134,900
6 Year Price Appreciation: 58.0%
Wow, that works out to be about 10% per year appreciation on just owning property in Peoria. Maybe this bubble is wider than one might expect? Ok, lets take a look at some place else out of the way.
Casper, WY
2000 Population: 49,644
2000 Median Income: $41,544
2000 Median Home Price: $109,434
2006 Median Home Price: $235,000
6 Year Price Appreciation: 114.7%
I have been to Casper, its a tiny little town in the middle of big empty Wyoming. My favorite part of town are the pink elephant statues in front of a bottle shop call (appropriately enough) DT's. It comes as a surprise that if you bought a house in Casper, you could rake in 19.2% PER YEAR just for owning property in Casper. Compare that to the stock market. Compare that to your real wage increases for the last 6 years – did it go up 20% a year? How about your 401K? Maybe Casper is out of the norm.
Lets look at another town, this time in the heart of California farm country.
Fresno, CA
2000 Population: 464,727
2000 Median Income: $36,356
2000 Median Home Price: $76,481
2006 Median Home Price: $325,000
6 Year Price Appreciation: 324.9%
As you can see, the price of a median home went from 2x median income to almost 10x median income. Granted the median income probably went up some, but this is Fresno. This is not a high tech hub, or a manufacturing center. Those of you who had the foresight to get into Fresno real estate in 2000 would have realized a yearly average return of 54.16% on your money.
What you are looking at is the results of a classic asset bubble brought on by obscene amounts of credit. Prices have been speculated in almost every market beyond where the fundamentals (like income) can support them reasonably. How this unwinds is ultimately anyone's guess. If you bought a house in a bubble market in the last 3 years, I feel for you.
Category: Economics, Information Technology, Main, Recession Watch
Bruce Henderson is a former Marine who focuses custom data mining and visualization technologies on the economy and other disasters.