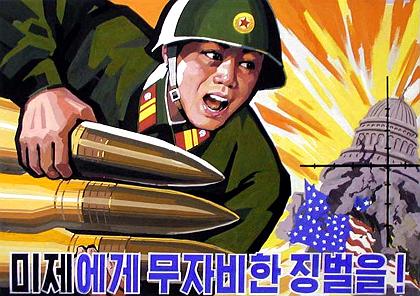 At present it seems that the North Koreans set off a small to medium yield, large format implosion type nuclear device, similar to the gadget around 10:30 AM local time. Detonation was likely in a horizontal shaft associated with a coal mine that was no longer in use. Given other seismic data from nuclear tests it would seem the yield is between 10KT and 20KT, or roughly a Nagasaki sized weapon.
Reports were that the North Koreans are not able to "weaponize" their nuke yet, and it is several tons in weight and probably well over 10 feet long. As such this is more of a nuclear device and not so much a bomb, as the North has no means (short of a cargo ship) to deliver one of these.
The only confirmations so far are
1. The North Koreans gave the Chinese a 20 minute warning, and in all likelihood they passed this warning on to the US.
2. The North Korean government press claimed the test took place, and was successful.
3. The USGS has the seismic trace of the detonation.
Government confirmation will likely come after additional technical means are checked to verify what happened in that mine tunnel. At present there is no sign if they were able to effectively stem the test shaft, and no word on what kind of yield the device was.
I am sad to say but anyone who has not seen this coming for the last few years is either intentionally not paying attention, or hoping like mad that all of the reporting was part of some vast right wing conspiracy. Clear and plain, this is a failure on multiple fronts. This is a failure for international diplomacy, it is a failure for the UN, it is a failure for China in a tremendous way, and it is a failure for the broader war on terror.
China now has a huge problem on it's hands. The North Koreans crossed a line that China insisted they not cross. It should come as no surprise that China has been using the North Koreans and their implied ability to restrain them as a means to boost their own standing on the international stage. Now China is clearly shown to be impotent, and is a massive loss of face for the Chinese military and the Communist party.
Worse still Japan is now threatened. The world should be afraid of the return of the Bushido way in Japan. Worse yet for China, Japan has proven that when in a militant posture (like they were in the early 20th century) they are fully capable of conquering and occupying China.
In my opinion this truly is a dangerous new day for the world.
Category: Geopolitics, Main, Military, Science, US Politics
Bruce Henderson is a former Marine who focuses custom data mining and visualization technologies on the economy and other disasters.