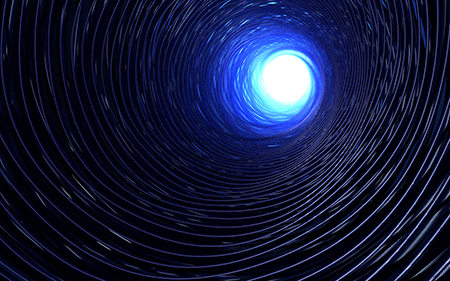 Monday is a big day in the economy. Citibank will announce its earnings, and $5 billion in bonds to finance the TXU buyout go on sale from Citibank and JP Morgan / Chase. From the Wall Street Journal comes word of a new "pipeline" of money to help Citibank and its affiliates: The Master-Liquidity Enhancement Conduit, or M-LEC. This is also being called the "Super Conduit". What it means is Citibank will have $100 Million in short term money they can use when they need to. Think of it as a massive Home Equity Line of Credit.
Two banks in the discussions with Citigroup, Bank of America Corp. and J.P. Morgan Chase & Co., would participate not because they have SIVs — they don't — but because they would earn fees for helping arrange the superconduit, according to people briefed on the discussions. The superconduit's debt would be fully backed by participating banks, they said.

So, this will either help to make sure the big banks can get operating funds without having to use the US Federal Reserve, or it will inter-connect the biggest banks and investment companies moments before a big crunch. We will have to see how this turns out.
Update Saturday Oct 13th
The New York Times is now reporting more details (courtesy of the Drudge Report).
Several of the world's biggest banks are in talks to put up about $75 billion in a backup fund that could be used to buy risky mortgage securities and other assets, a move designed to ease pressure on a crucial part of the credit markets that threatens the broader economy.

Citigroup, Bank of America and JPMorgan Chase, along with several other financial institutions, have been meeting to come up with a plan to create a fund that could prevent a sharp sell-off in securities owned by bank-affiliated investment vehicles. The meetings, which began three weeks ago, have been orchestrated by senior officials at the Treasury Department, and the discussions have intensified in the last few days.

A broad framework for an agreement could be reached as early as tomorrow, according to people with knowledge of the discussions, but many important details still need to be hammered out. Another round of discussions is taking place this weekend, and it is still possible that the parties will not reach an agreement.

"Treasury is very serious about getting some solution in place to take away the fear hanging over the markets," said Alex Roever, a credit analyst at JPMorgan Chase who has been following the discussions but is not involved in them. "It is a very challenging thing to do. There are so many parties involved and they all don't agree.
Category: Economics
Bruce Henderson is a former Marine who focuses custom data mining and visualization technologies on the economy and other disasters.