Though most of the county is working hard to get back to the regular routine of life, there are several hot spots to the fires still being battled. One is the Harris Fire near Lyon't Peak. The image below was constructed using Google Earth and data from Pacific Southwest Research Station.
This data is from infra-red sensors flown over the fire last night just before 2000 PDT.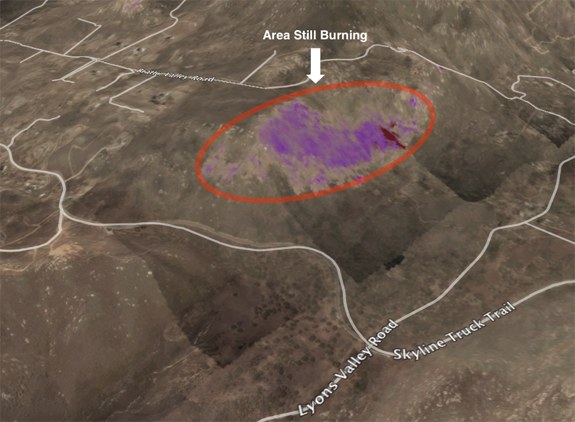 As of last night the area outlined is still burning, but not with the same intensity of previous IR passes over this same area.
Category: Main, Maps, SAN DIEGO EMERGENCIES, San Diego Fires, Visualizations
Bruce Henderson is a former Marine who focuses custom data mining and visualization technologies on the economy and other disasters.