Earlier in the day there was a rapid evacuation of horses, including my wife's horse, from a safe area that they had been evacuated to from the stables near Lake Wolford. A part of the Witch Creek fire, north of Lake Hodges in Escondido, flared up and began to advance on Harmony Grove, Del Dios and the Elfin Forest.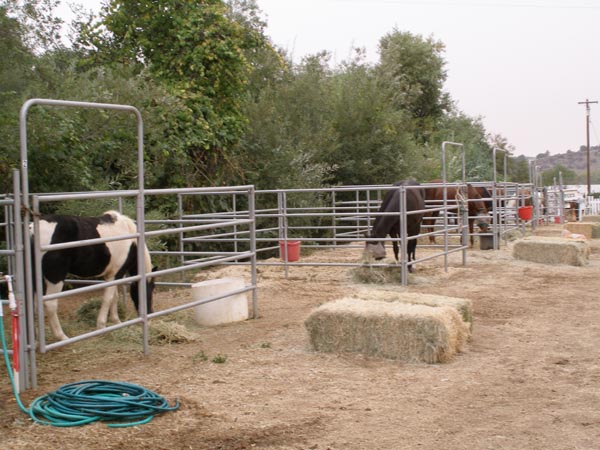 For those of you not familiar with San Diego, there are still many people here who keep horses, and one of the prime areas for stabling are the hills east of Interstate 15. This also happens to be the area where these fires began. Early on, most of the livestock from the hills around Bear Valley, Valley Center and Ramona evacuated to multiple locations down hill. Due to the voracious nature of these fires and the wide area affected, several groups of horses have had to be moved almost daily to keep them ahead of the fire and out of harms way.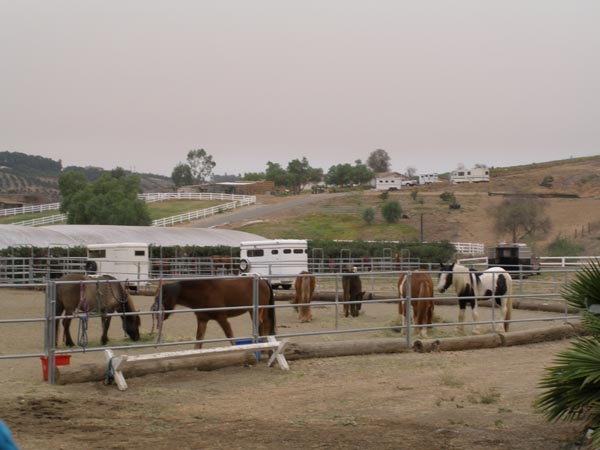 Fortunately this second evacuation seemed to go off quite well, thanks to some fantastic people and a good deal of hustle and team work. With any luck this will be the last move we have to make before returning them home.
This will be the last post for tonight. Thanks for hanging with us through the outage.
Category: Main, SAN DIEGO EMERGENCIES, San Diego Fires
Bruce Henderson is a former Marine who focuses custom data mining and visualization technologies on the economy and other disasters.