Once again fireimaging.com delivers the IR data, and you get to see the results. Poomacha continues to burn now on the East side of Palomar. I am sure everyone is quite tired of this thing already, and I know we are tired of the constant smoke plume over head.
This image was created in Google Earth, looking South / Southwest. You can clearly see the fire still working it's way down the mountain.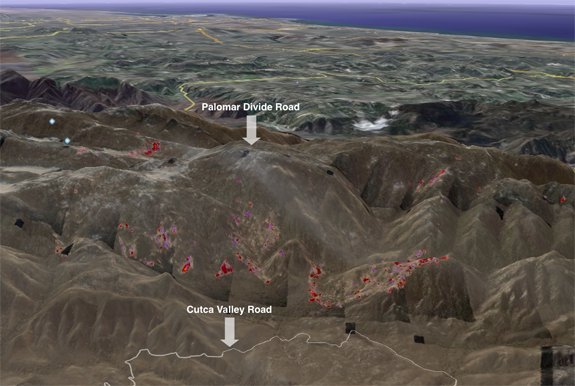 Category: Main, Mashups, SAN DIEGO EMERGENCIES, San Diego Fires, Visualizations
Bruce Henderson is a former Marine who focuses custom data mining and visualization technologies on the economy and other disasters.