Using the KPBS overlay once again, this is a graphic that shows the position of where we moved the horses to last night relative to the Rice Canyon Fire burn area and evacuation footprint. For the moment it still seems to be safe, but I am somewhat nervous about the proximity to the evacuation areas.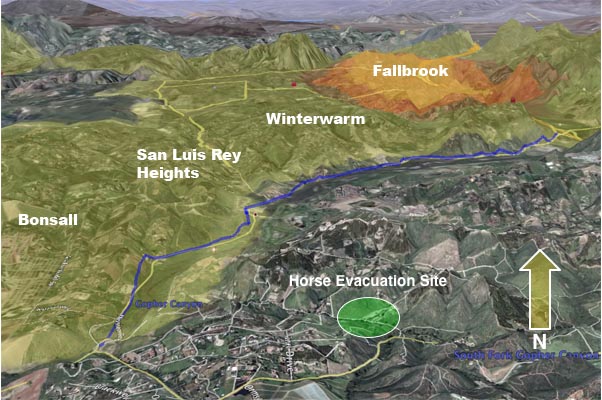 The Rice Canyon Fire is still active and burning, and crews are throwing everything they can at it to keep it from spreading North towards Temecula and West towards Winterwarm.
posted 07:45
Category: Main, Maps, SAN DIEGO EMERGENCIES, San Diego Fires, Visualizations
Bruce Henderson is a former Marine who focuses custom data mining and visualization technologies on the economy and other disasters.