The Japanese have released video taken from lunar orbit using an HDTV camera. Unfortunately, it's been released as a Flash movie, and the size is fairly limited (both probably due to bandwidth issues), so it's not as spectacular as one would like (I personally want this in 720p Quicktime). And since the link was posted on Slashdot, I suspect they'll be having bandwidth problems anyway pretty soon. The video itself is "intermittant shooting" at an 8x compression (i.e., the one-minute film covers 8 minutes of elapsed time).
[UPDATED 11/10/07 0955 MST]
Here's a high-def photo from the JAXA website: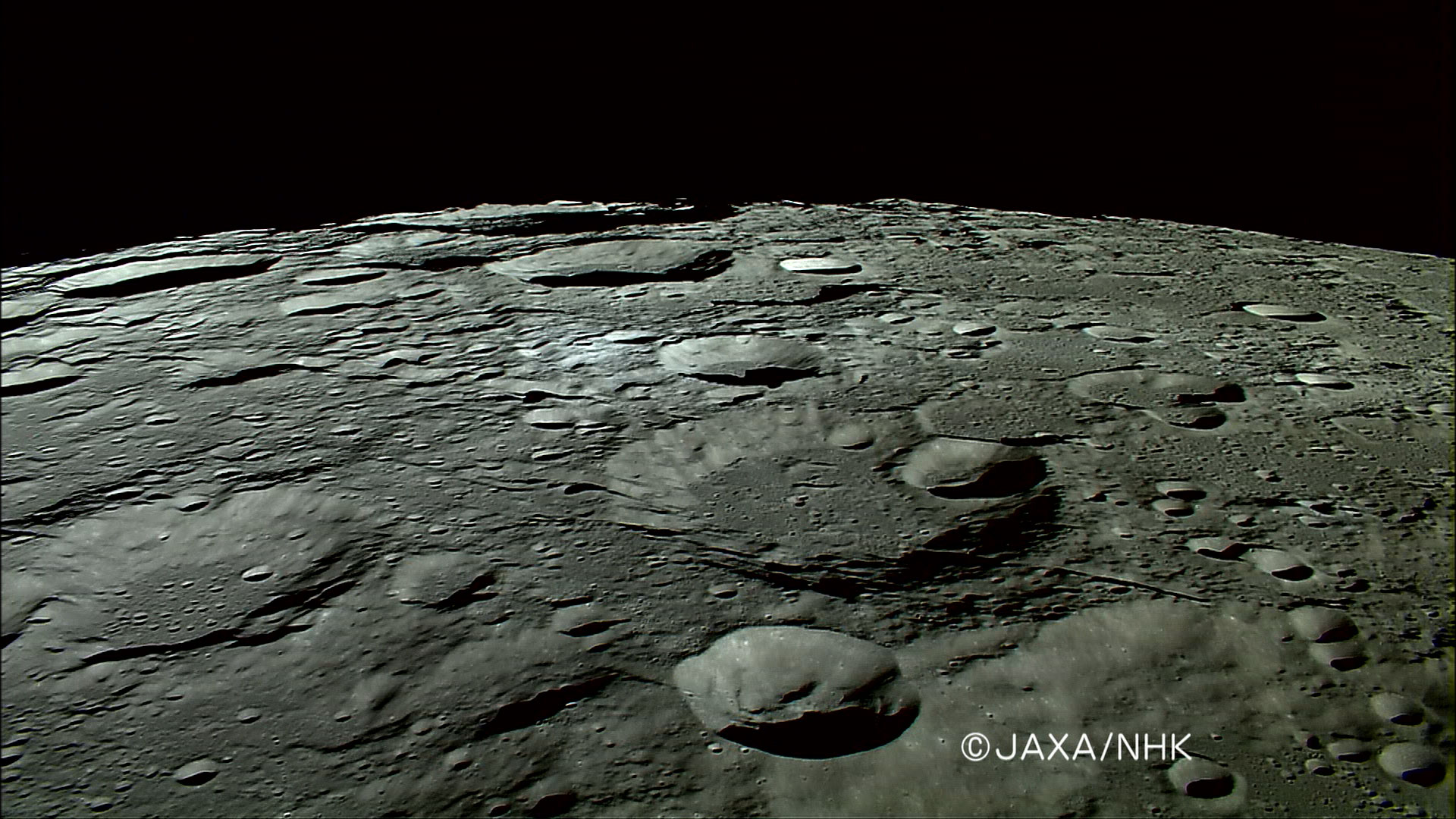 Very cool. ..bruce..
Webster is Principal and Founder at Bruce F. Webster & Associates, as well as an Adjunct Professor of Computer Science at Brigham Young University. He works with organizations to help them with troubled or failed information technology (IT) projects. He has also worked in several dozen legal cases as a consultant and as a testifying expert, both in the United States and Japan. He can be reached at bwebster@bfwa.com, or you can follow him on Twitter as @bfwebster.