From the New York Post's page 6 section, this gem of a cartoon that sums up the effect of this week's endorsement of Illinois Senator Obama by Senator Kennedy, while at the same time lampooning Kennedy and Clinton.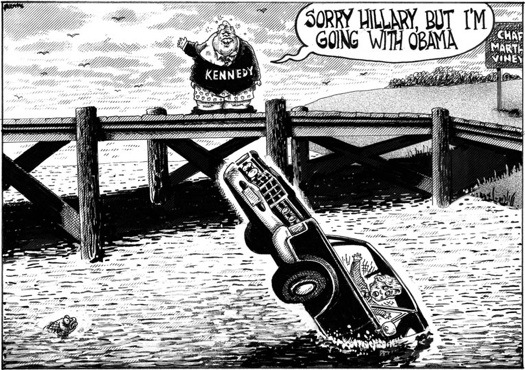 With the Republican race now looking more and more like the Mac & Cheese express, I once again reinforce my opinion that this is going to be the worst choice since I came of voting age. Can't we please find someone more useful to run?
For ideas on how we could make the whole process better, take a look at my alternate primary strategies!
Category: 2008 Election, Main
Bruce Henderson is a former Marine who focuses custom data mining and visualization technologies on the economy and other disasters.