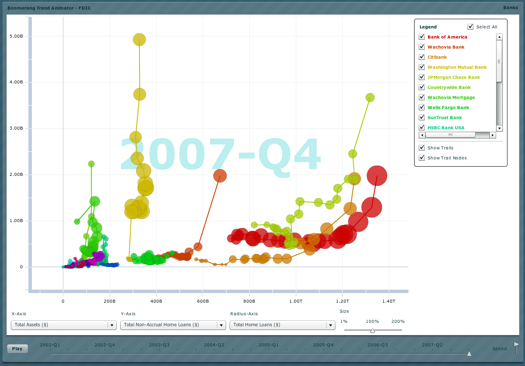 Many folks were very keen on the animated charts we created for the FDIC data on the looming banking problems. The charts are quite similar to the groundbanking work of gapminder.org, which was purchased by Google some time ago, with the promise that their wonderful charting tools would be available "soon".
Since then, we have decided we are going to make the chart code (in flash) open-source. The project is here by available on Source Forge as OSG Trend Animator
Feel free to download the code, experiment with it and do good things.
Salute to Nathan Redding who did the coding for this great component.
Category: Information Technology, Main, Mashups, Video
Bruce Henderson is a former Marine who focuses custom data mining and visualization technologies on the economy and other disasters.