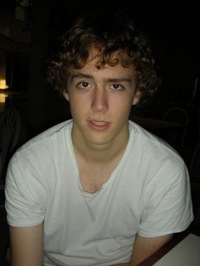 When the AP published a bundle of her personal information online shortly after her appointment as the Republican VP pick, there were bound to be ramifications. Some of that information helped motivate the delinquent son of a Memphis TN Democrat Congressman to hack Palin's personal email account.
Sadly for this troubled little dweeb he has committed a federal crime. I am certain his powerful family will try to get him off, but there is a real chance that he made this high enough profile through his childish actions that they will have to make an example out of him.
This was not so much a hack as it was exploiting the weakness of Yahoo. If you have sufficent personal information on a person (thanks AP!) you can go through a password reset, which David Kernell did.
Memphis Democrat Rep. Confirms Son Is Subject Of Speculation In Connection With Palin Hack

Democratic Rep. Mike Kernell of Tennessee has acknowledged that his 20-year son, David Kernell, is the subject of Internet postings alleging he is the person who hacked into Sarah Palin's e-mail, according to The Tennesseean.
"The person they're talking about is my son," said Kernell. "But we know of no investigation. I have not been contacted. He has not been contacted," Kernell told a Memphis TV station.

The FBI and Secret Service have not confirmed that David Kernell is a suspect. However, the TV station said the FBI in Anchorage, Alaska has contacted the Memphis FBI bureau in the investigation.
So I hope you enjoy federal prison, moron. Suggestion to every other free-lancer out there: don't do the crime if you can't do the time – or if you don't have the skill to get away without leaving tracks. Part of that is leaving out the 8th grade style gloating on the web. Yes, in case you did not hear about this, he successfully incriminated himself in his gloating web postings by supplying sufficient information to allow the FBI to find him.
Think about it – they did not even have to use the NSA or the Information Warfare guys to find him. Fox Mulder's computer buddies sorted this one out.
I am sure there is going to be a stink as folks try to say that some larger dark Democrat force put him up to this, but this has "freelance amateur" written all over it. I would think the Dems would use a professional.
Category: 2008 Election, Information Technology, Legal, Main
Bruce Henderson is a former Marine who focuses custom data mining and visualization technologies on the economy and other disasters.