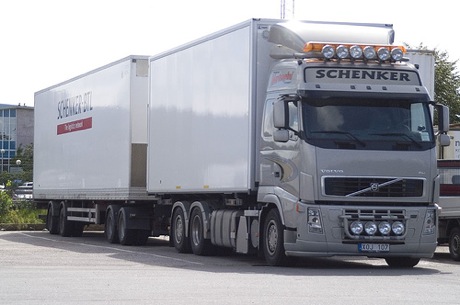 It seems that Volvo, a premier maker of heavy over the road trucks for the EU and US markets has begun to see the impacts of the contracting economy. Their orders decline to just 115 trucks ordered for the 3rd quarter of 2008, compared to 41,970 trucks for the same quarter 2007.
From Bloomberg:
Oct. 24 (Bloomberg) — Volvo AB, the second-largest maker of heavy trucks, and Scania AB reported lower-than- anticipated earnings and said they'll cut production after industrywide European sales fell for a fifth straight month.

Volvo and Scania both plunged the most in at least 19 years in Stockholm trading. Volvo won just 115 European orders in the third quarter, down from 41,970 a year earlier.

"We're heading towards the sharpest downturn I've ever seen in Europe," Volvo CEO Leif Johansson said during a presentation with analysts. "We have a number of customers that aren't sure they'll be able to get credit. We will have to adjust to whatever comes our way."
A combination of no way to finance and uncertainty of just how much the core need for hauling is has Volvo's customers on strike.
Category: Credit Backlash, Economics, Main, Recession Watch
Bruce Henderson is a former Marine who focuses custom data mining and visualization technologies on the economy and other disasters.