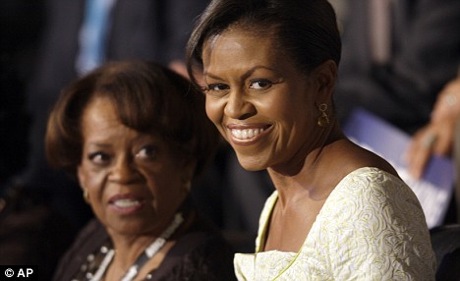 Today I feel sorry for the president elect.
Word from the UK Telegraph that Michelle Obama's mother will soon become the "First Granny":
Michelle Obama's mother has reluctantly agreed to leave her lifelong home on Chicago's South Side and move to Washington to help smooth the transition for the grand-daughters who dote on her.

The nation's new First Granny is Marian Robinson, 71, a fiercely independent figure who regularly made the short 10-minute journey to the Obamas' house to look after Malia, 10, and Sasha, seven, while their parents were campaigning.
The man gets elected President of the United States, possibly the most powerful single figure in the world. But he still can't get away from his mother in law?
Category: 2008 Election, Family, Humor, Main
Bruce Henderson is a former Marine who focuses custom data mining and visualization technologies on the economy and other disasters.