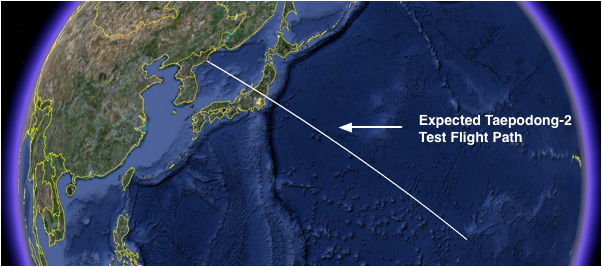 Headlines on multiple news sites point to a possible Taepodong-2 missile launch in the next day or two. As documented earlier, this will be another in a line of tests of intermediate range North Korean rockets. While the North has described this as a satellite launch, it is actually the means to test the missile, the US will and our new Rookie president. While the Obama administration has floated trial balloons of a possible Aegis shoot down, I would be very surprised if they pull the trigger for this.
SEOUL, South Korea (AP) – North Korea put its troops on alert and cut the last hot line to Seoul on Monday as the American and South Korean militaries began joint maneuvers. The communist regime warned that even the slightest provocation could trigger war.

The North stressed that provocation would include any attempt to interfere with its impending launch of a satellite into orbit. U.S. and Japanese officials fear the launch could be a cover for a test of a long-range attack missile and have suggested they might move to intercept the rocket.

"Shooting our satellite for peaceful purposes will precisely mean a war," North Korea's military threatened in a statement carried by the official Korean Central News Agency. Any interception attempt will draw "a just, retaliatory strike," it said.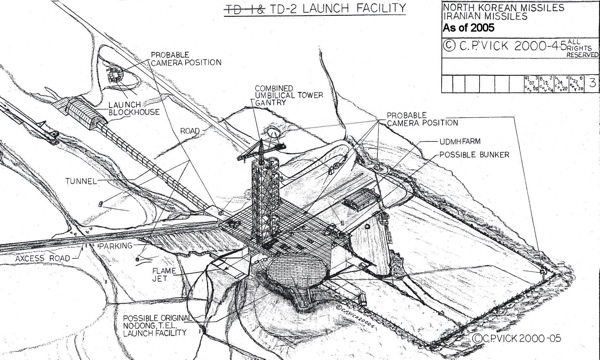 Just to put things in perspective, the Taepodong-2 has been a series of dud tests. No matter what the media might say, it does not have the thrust to boost a primitive nuke anywhere close to the US. In order to loft an atomic warhead requires a great deal of technology devoted to making something intrinsically heavy and making it light enough to be boosted into the upper atmosphere, but rugged enough to still work while it is hurtling back towards it's target, swinging from the icy cold of space to the blistering heat of re-entry.
It's not an easy set of requirements. But make no doubt that the the US and the Japanese will howl and demand blood should the Norks launch this test, and rightfully so.
Update from the Financial Times:
North Korea on Monday cut its military hotline to Seoul and put its million-man army at battle stations, ratcheting up tensions as South Korean and US troops began war games that Pyongyang warned could spark open conflict. UN forces last week tried to counter North Korean claims that the exercises were a smokescreen for an invasion by promising to keep the hotline open, giving Pyongyang advance warning of anything that could cause a misunderstanding.
In other news, both the USS John C. Stennis (CVN-74) strike group and the USS Essex (LHD) expeditionary strike group (maps here via stratfor) are in the area. This includes the Aegis cruiser USS Antietam (CG 54) that seems to not have been retrofitted for the BMD capable Standard 3. However, the Stennis battle group's destroyer squadron, DESRON 21, includes USS Decatur (DDG-73), the first destroyer to ever fire the Standard 3 missile in a BMD test.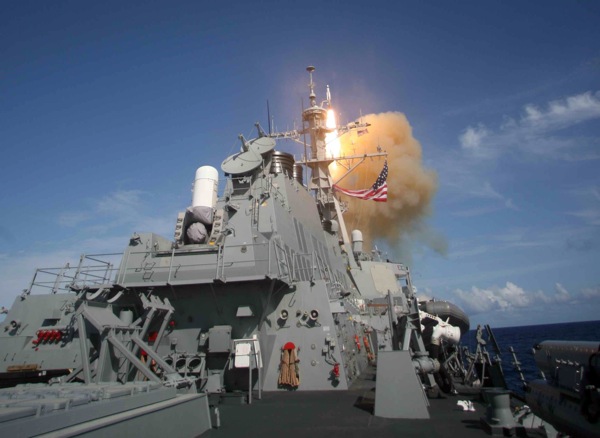 USS Decatur lets fly in a missile shoot down test off the coast of Hawaii
Both the US and the Japanese have additional Standard 3 missile capable systems that could be deployed if given the order to intercept the Taepodong-2 launch. The Standard 3 equipped USS Shiloh (CG-67) is nearby in Yokosuka, as the lynch-pin of joint US – Japanese ballistic missile defense projects..
Category: Geopolitics, Intelligence, Main, Military, Space
Bruce Henderson is a former Marine who focuses custom data mining and visualization technologies on the economy and other disasters.