The Obama/Joker image (above) was just the start. Combined with the "fishy e-mail" snitching request on the White House blog — a request of dubious legality and unquestionable bad taste — there are more images and videos coming out of the woodwork.
The Obama/Joker poster above may have been inspired by this one from last November:
Both in turn may have inspired this poster by Slublog:
Also, be sure to go see the whole "Dark Knight" sequence over at Jim Treacher's blog. Here are the first two panels: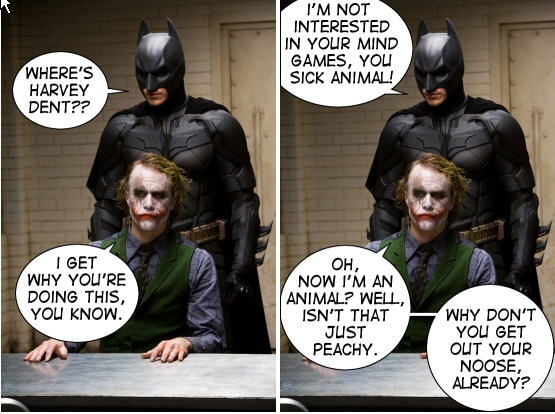 As I said, go read the whole thing.
Meanwhile, Rolling Stone presents this St. Obama cover not as mockery but in all seriousness:
(David Gergen, Paul Krugman and Michael Moore? Are you kidding me? It's hard to imagine three more self-important and pretentious commentators. Couldn't they have at least included P. J. O'Rourke?)
Back on track here: Blue Crab Boulevard serves this up:
And here's this video from Reason TV (hat tip to Instapundit):

Now, Ace of Spades has this poster up: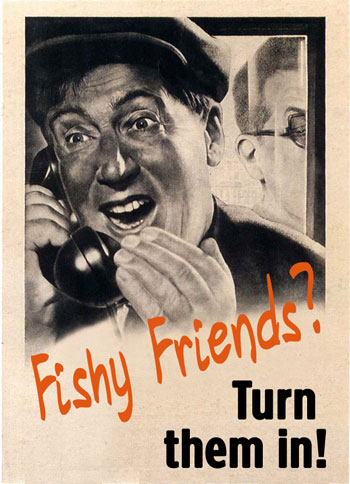 Ace has this one up as well: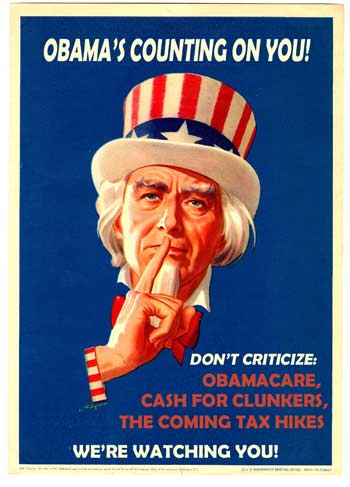 Darlene over at Protein Wisdom has a pair. Here's the first: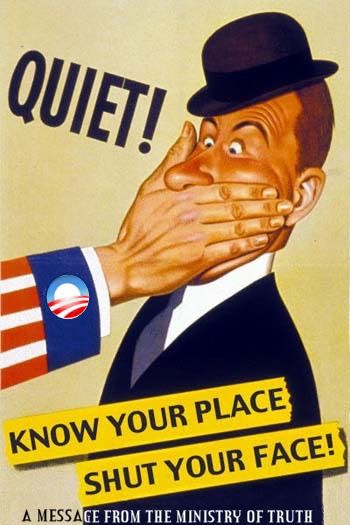 And here's the second:
Note that Vinnie over at My Pet Jawa suggests that we all use "flag@whitehouse.gov" as our e-mail address in blog comments and to forward spam.
Here's one from Harvey over at IMAO: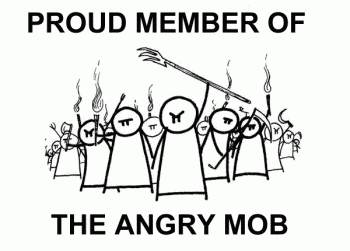 In the meantime, Gerard Van der Leun over at American Digest finds this snippet from Madagascar II somehow appropriate to the current 'stimulus' effort:

Gerard also has this nifty poster:
And finally, in light of the cap-and-trade debacle, here's an old yet timely reminder from the late George Carlin, courtesy of Check Your Premises (language warning — this is George Carlin, after all):

More as I track them down. ..bruce w..
Category: Climate Change, Creeping socialism, Environment, Healthcare Reform, Humor, Idiot Congresspersons, Obama Administration, Sea of deficits, Stimulus, US Politics, Video, You Say You Want a Revolution?
Webster is Principal and Founder at Bruce F. Webster & Associates, as well as an Adjunct Professor of Computer Science at Brigham Young University. He works with organizations to help them with troubled or failed information technology (IT) projects. He has also worked in several dozen legal cases as a consultant and as a testifying expert, both in the United States and Japan. He can be reached at bwebster@bfwa.com, or you can follow him on Twitter as @bfwebster.