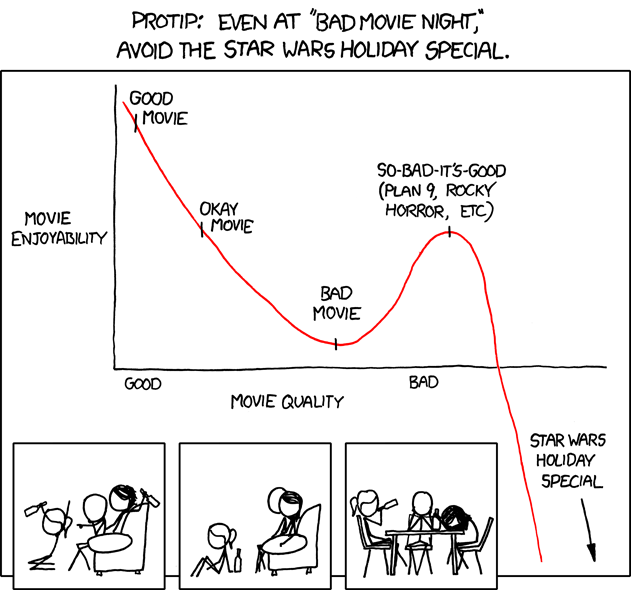 For those of you who only know of this 1978 TV show from vague rumors, here's some more background information. I tried watching the special all the way through about a year ago and couldn't do it. I have wondered if the original Japanese novelist for "The Ring" (you watch a specific video tape and die seven days later) was inspired by the Star Wars Holiday Special. 🙂 Except in this case, if you watch it all the way through, you kill yourself.
You've been warned: you can watch the actual special here. (Tip: the intro scroll is silent; there is nothing wrong with your sound system). Oh, and as the article makes clear, the wretchedness of this special was due in part to . . . George Lucas! What a surprise! ..bruce w..
Webster is Principal and Founder at Bruce F. Webster & Associates, as well as an Adjunct Professor of Computer Science at Brigham Young University. He works with organizations to help them with troubled or failed information technology (IT) projects. He has also worked in several dozen legal cases as a consultant and as a testifying expert, both in the United States and Japan. He can be reached at bwebster@bfwa.com, or you can follow him on Twitter as @bfwebster.