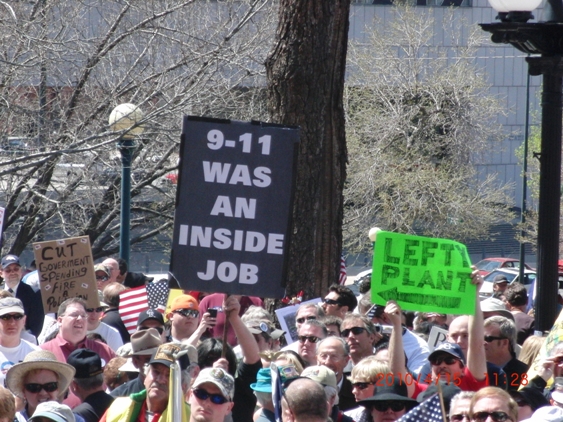 My sweet wife Sandra attended the Denver Tea Party today (I had to stay home due to work; hey, gotta pay those bills somehow). She reported no attempts to disrupt and only the one sign above (like anyone believes that Tea Partiers believe 9/11 was an inside job). UPDATE: Here's video of said "lefty plant" leaving the rally.
She said the crowd was heavily female: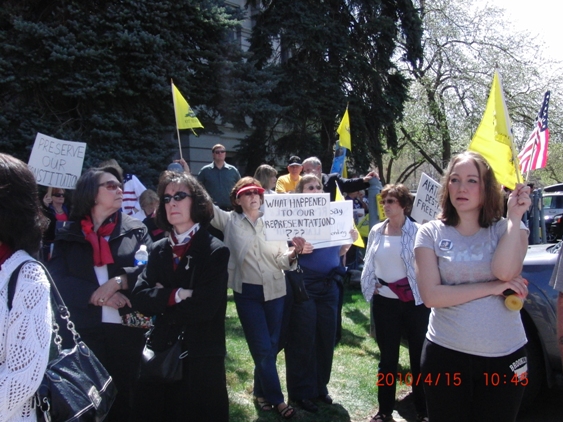 Overall, she felt the crowd was larger than last year (when we both attended):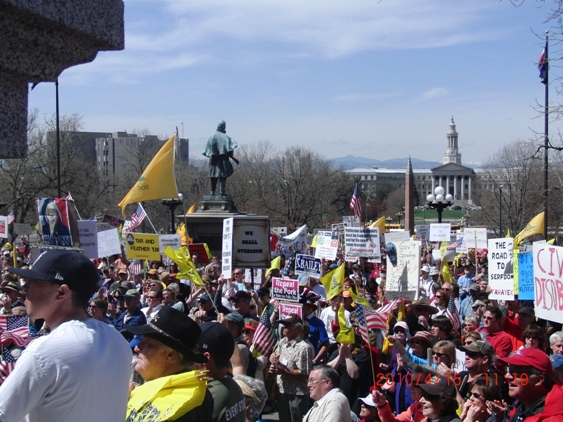 There was a small counter-protest across the street, which seemed to be largely pro-illegal-immigration: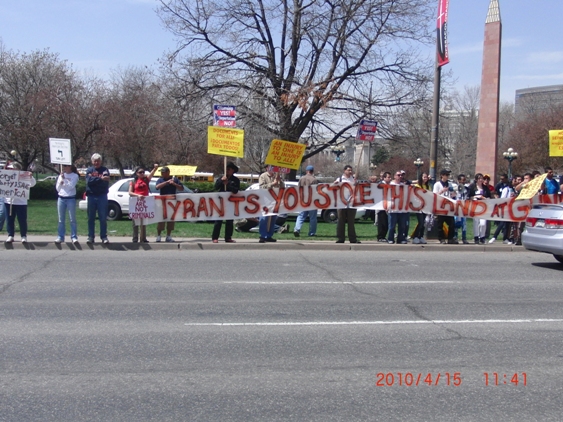 As usual, the only racial imagery was from the Left: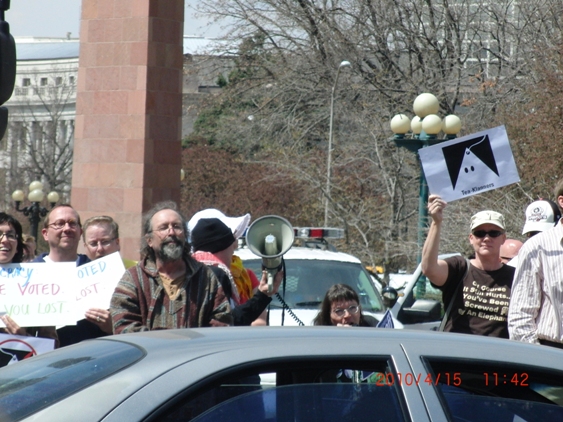 In case you can't read it, here's that sign being held up: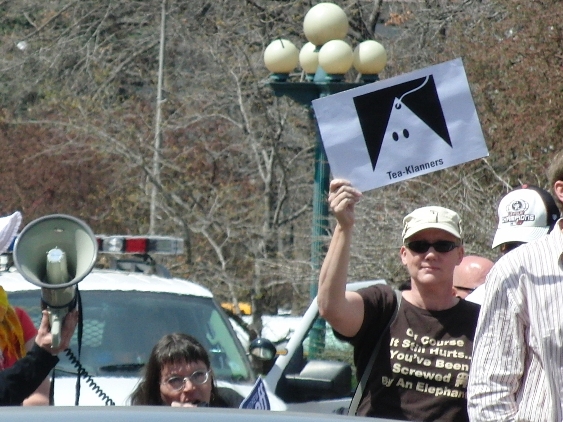 So, I wonder how this "Tea-Klanner" feels about that sign: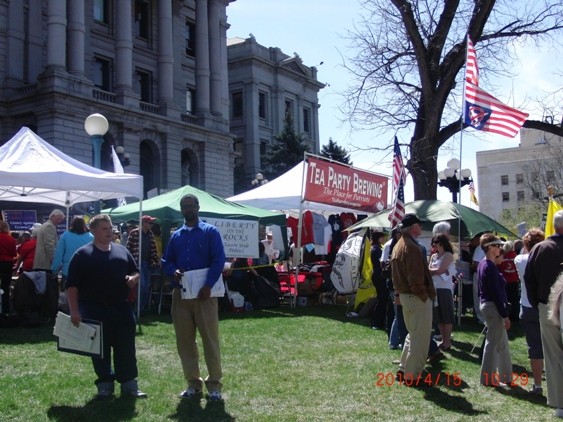 Sandra also shot some video; I may try to post some clips later (UPDATE: Done.)  ..bruce w..
Category: Colorado, Leftist organizers, Main, Rightist organizers, You Say You Want a Revolution?
Webster is Principal and Founder at Bruce F. Webster & Associates, as well as an Adjunct Professor of Computer Science at Brigham Young University. He works with organizations to help them with troubled or failed information technology (IT) projects. He has also worked in several dozen legal cases as a consultant and as a testifying expert, both in the United States and Japan. He can be reached at bwebster@bfwa.com, or you can follow him on Twitter as @bfwebster.