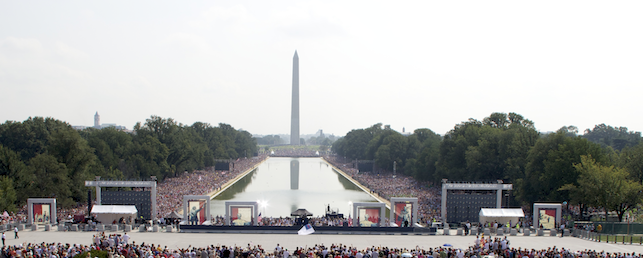 This morning I had the privilege of attending a mass rally on the national mall in Washington DC. This event was organized by TV and Radio personality Glenn Beck, and was entitled "Restoring Honor". Many saw this as a follow on to "Tea Party" rallies held in the fall of last year, and I can attest to the large crowds of tea party members in attendance today.
In general I am in favor of not just the concept of "Restoring Honor" to the away Americans conduct themselves, as well as the charity that this rally was intended to support, the Special Operations Warrior Foundation. The rally was peaceful as I had expected, and I did not personally see any dust-ups, trouble makers or people attempting to create problems in the massive crowd.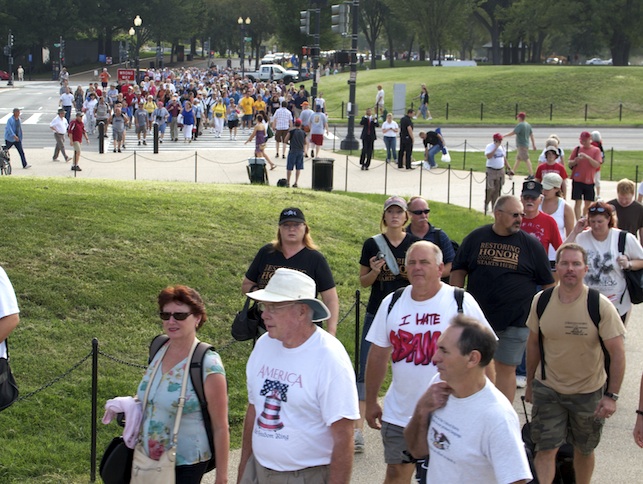 Like so much of America these days, many in the crowd were eager to make this a personality cult centered around Beck or keynote speaker, Sarah Palin. This was evident within the crowd, though Glenn Beck has admitted he does not see himself as the leader of any "movement". Likewise there seemed to be a healthy does of what I would call "T-Shirt Patriots" who can attend an rally entitled "Restoring Honor", yet have no personal plan on how they can improve this nation through involvement, effort or direct action.
The expected revolutionary war Cosplayers were present, though both the George Washington and Benjamin Franklin people looked like their heavy woolen garments were making ready to spontaneously combust in the hot August sun.
There was a great deal of controversy before the rally about Beck's choice of place and time: The same weekend and location that Dr. Martin Luther King delivered his famous "I have a dream" speech. In reality Beck's choice may have been a nod to history, but that end of the National Mall is a dreadful place to hold an assembly of any size. This was evident on Saturday as most people had no way to view the main stage or really participate. In the photo above you can see the central area is dominated by a large reflecting pool, meaning everyone was pushed to the sides and under the trees.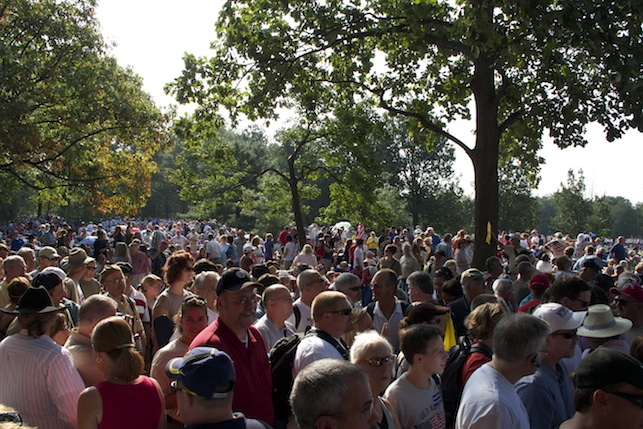 On the plus side of the rally, the speakers did not shy away from pointing out religion's role in the foundation of this country, nor the benefits that a renewed focus on prayer and the Lord would bring to us individually and as a nation. Likewise the message of personal responsibility and necessity for free and critical thinking was a very powerful and in my opinion a positive statement.
In all, a large (maybe 400,000?) well behaved crowd interested in making America a better place. Who could disagree with that?
Category: Main
Bruce Henderson is a former Marine who focuses custom data mining and visualization technologies on the economy and other disasters.