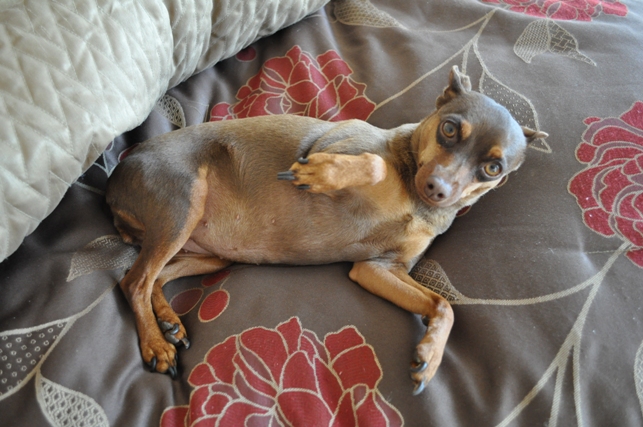 Last batch of brisket has been in smoking since about 3 pm this afternoon; I plan to take it out around 11 pm and put it in the oven. At that point, I'll let the smoker rest until early tomorrow morning, when I'll start on the three turkey breasts and the leg of lamb. Sandra and I also got the downstairs set up (folding tables, folding chairs).
I have no photos to reflect the progress made as of this evening, so I'll just stick in a gratuitous cute dog photo above.  ..bruce w..
Webster is Principal and Founder at Bruce F. Webster & Associates, as well as an Adjunct Professor of Computer Science at Brigham Young University. He works with organizations to help them with troubled or failed information technology (IT) projects. He has also worked in several dozen legal cases as a consultant and as a testifying expert, both in the United States and Japan. He can be reached at bwebster@bfwa.com, or you can follow him on Twitter as @bfwebster.