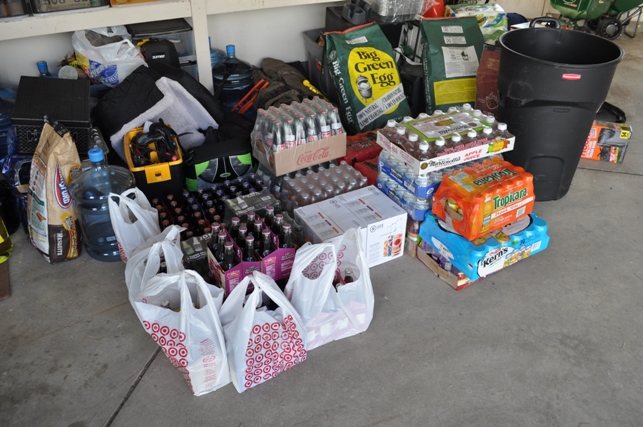 Got up this morning while it was still cool and worked on cleaning up the smoker and the grill a bit. Now I have to get some degreaser to clean up the deck where I was cleaning the grills (and, frankly, to finish up portions of the grills). Ran out and did some more shopping; my current count is now something over 500 bottles and cans of soda (over 600, if you throw in our personal soda stash in the pantry). It's going to be near 90 on Saturday, and I suspect we're going to get somewhere around 150 people, so I probably need a bit more soda.
The brisket is still marinading; I haven't decided yet whether to start smoking it late tonight or very early tomorrow morning. I bought a lot more hot dogs than I usually do, because we've run out at the last few VLSBs; they're very popular with the kids. I bought Sandra six large bouquets of flowers (from Costco and Sam's Club), so she could make her own flower arrangements; she's having great fun doing so, as you can see: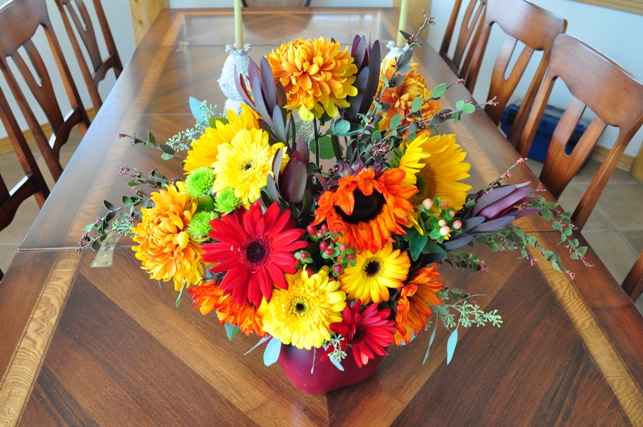 Bought three frozen bone-in turkey breasts and one leg of lamb, all to be smoked on Saturday. I considered trying to do pulled pork (and may yet).  Meanwhile, the dogs are all excited and helping as much as they can: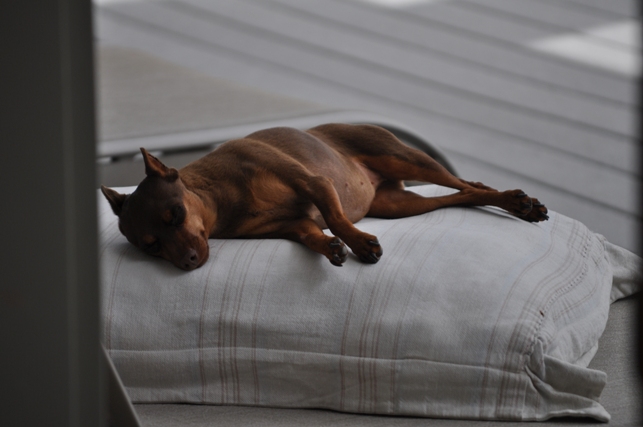 ..bruce w..
Webster is Principal and Founder at Bruce F. Webster & Associates, as well as an Adjunct Professor of Computer Science at Brigham Young University. He works with organizations to help them with troubled or failed information technology (IT) projects. He has also worked in several dozen legal cases as a consultant and as a testifying expert, both in the United States and Japan. He can be reached at bwebster@bfwa.com, or you can follow him on Twitter as @bfwebster.