I'm doing three batches of brisket instead of my usual two. Each batch needs to smoke for ~7 hours, after which it sits in the oven at 180° for 18-24 hours, so the question is: do I start late Thursday night or early Friday morning?
Answer: Thursday night. I lit the first batch of coals in the smoker roughly an hour ago and will be putting the first batch of brisket in shortly. Of course, with five minutes of my lighting the coals, it started raining, but the rain has been generally light. Also, I have a welding blanket (new purchase) to help keep the heat in the smoker overnight. This first batch of brisket will cook the longest, so I'm starting with the largest/thickest briskets.
Here's one fresh out of the marinade: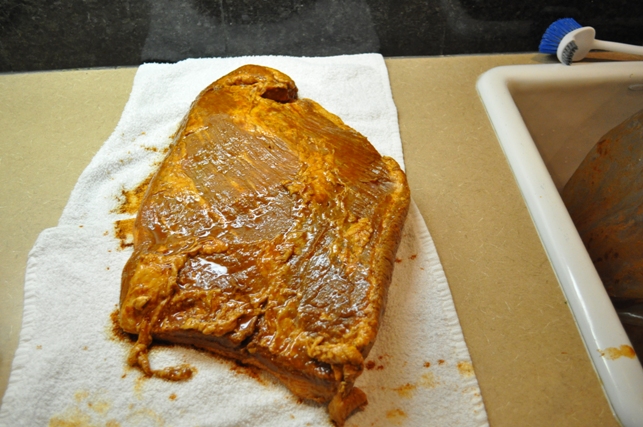 After patting both sides off, I apply a dry rub to both sides: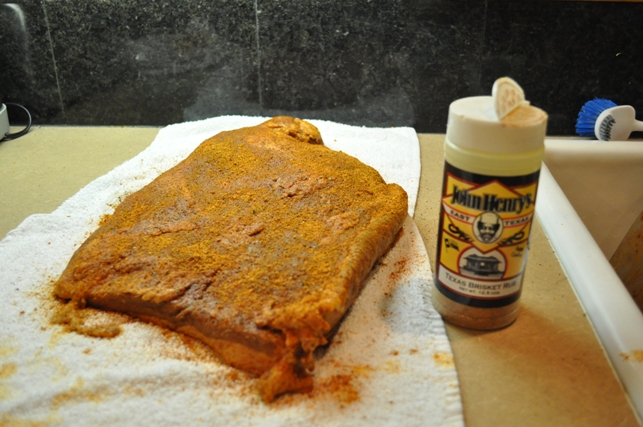 And here are the first three briskets, starting their long journey to 4 pm (MDT) on Saturday: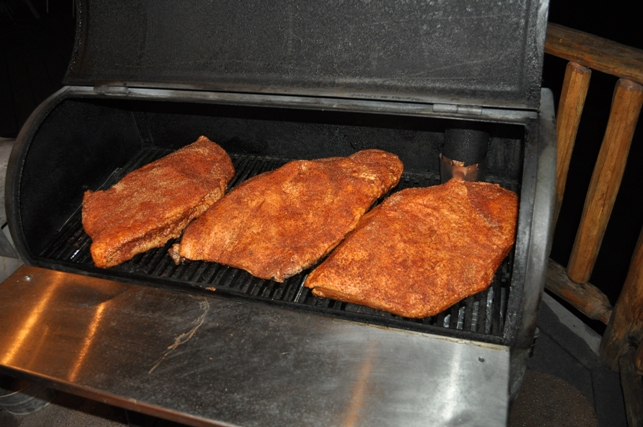 Since I'm going to be up for a while, I'm going to start the turkey and lamb marinading.  ..bruce w..
Webster is Principal and Founder at Bruce F. Webster & Associates, as well as an Adjunct Professor of Computer Science at Brigham Young University. He works with organizations to help them with troubled or failed information technology (IT) projects. He has also worked in several dozen legal cases as a consultant and as a testifying expert, both in the United States and Japan. He can be reached at bwebster@bfwa.com, or you can follow him on Twitter as @bfwebster.